Nestled on Spain's radiant Costa Blanca, Javea, or Xàbia, is not just a destination for sun-seekers and retirees; it's a haven for families too. With its golden beaches, rich history, and abundant natural beauty, there's something in Javea to captivate every member of the family. Whether you're looking for adventure, relaxation, or cultural enrichment, this picturesque coastal town has you covered. Here's a comprehensive guide to the best family-friendly activities in Javea.
Also read: 16 Things to do in Javea
1. Beach Days on the Costa Blanca
Arenal Beach
This sandy beach is perfect for families, with its gentle waves, lifeguard services, and abundance of beachside cafes and restaurants. Children can build sandcastles, paddle in the shallow waters, or partake in water sports like jet-skiing or paddleboarding. Read more about Arenal Beach
Granadella Cove
A more secluded option, this cove offers clear blue waters ideal for snorkeling and exploring marine life. The pebble beach and surrounding cliffs make for a picturesque day out.
2. Exploring the Historic Old Town
Take a leisurely stroll through Javea's old town, a labyrinth of narrow, winding streets that transport you back in time. The fortified Gothic church of San Bartolomé, the vibrant market square, and the ancient town walls are all a testament to the town's rich history. Engaging the kids with tales of pirates and medieval warriors will make the historical journey even more enchanting.
3. Montgó Natural Park
For the adventurous family, the Montgó Natural Park offers a blend of nature and adventure. Hiking trails of varying difficulties lead to the summit, providing panoramic views of the coastline and beyond. Along the way, you might spot diverse flora and fauna, making it an educational experience too.
4. Water Adventures
Kayaking and Paddleboarding
Hire kayaks or paddleboards and explore the coastline, discovering secluded coves and caves. The Cova Tallada is a particularly popular spot, where the sea has carved out an impressive cave that can be explored by kayak.
Boat Trips
Several companies offer boat trips, allowing families to witness the stunning coastal geography from the sea, spot dolphins, and anchor in coves for a refreshing swim.
5. Javea's Markets
The bustling markets in Javea are a sensory treat. The Thursday market in the historic center is brimming with stalls selling fresh produce, clothing, toys, and local crafts. It's a great way for kids to learn about local foods and traditions.
6. Mini Golf and Go-Karting
For competitive families, Javea offers mini-golf courses with varied challenges. The Javea Go-Karts, with tracks for different age groups and experience levels, provide an adrenaline-pumping experience for both kids and adults.
7. Interactive Museums
Soler Blasco Archaeological and Ethnographic Museum
This museum brings Javea's history to life with its exhibits spanning from prehistoric times to the present. Kids will appreciate the interactive displays and artifacts like ancient pottery, coins, and tools.
Museo del Mar (Museum of the Sea)
Located in the Port, this museum delves into Javea's maritime history, showcasing models of ships, fishing tools, and other maritime artifacts.
8. Attend Local Festivals
If you're visiting during summer, immerse your family in local culture by attending one of Javea's vibrant festivals. The Fogueres de Sant Joan in June celebrates the summer solstice with bonfires, fireworks, and traditional dances, while the Moros y Cristianos in July recreates the historic battles between Moors and Christians with elaborate costumes and parades.
9. Horse Riding
Several equestrian centers around Javea offer horse riding experiences tailored for families. Riding along trails with views of the Montgó mountain or the coastline is a serene way to connect with nature and create lasting memories.
10. Taste Local Delicacies
Introduce your family to the flavors of the region by sampling local dishes. Enjoy a paella overlooking the sea or savor churros at a local café. Many restaurants in Javea offer kid-friendly menus, ensuring even the youngest family members get a taste of Spanish cuisine.
11. Attend Workshops and Classes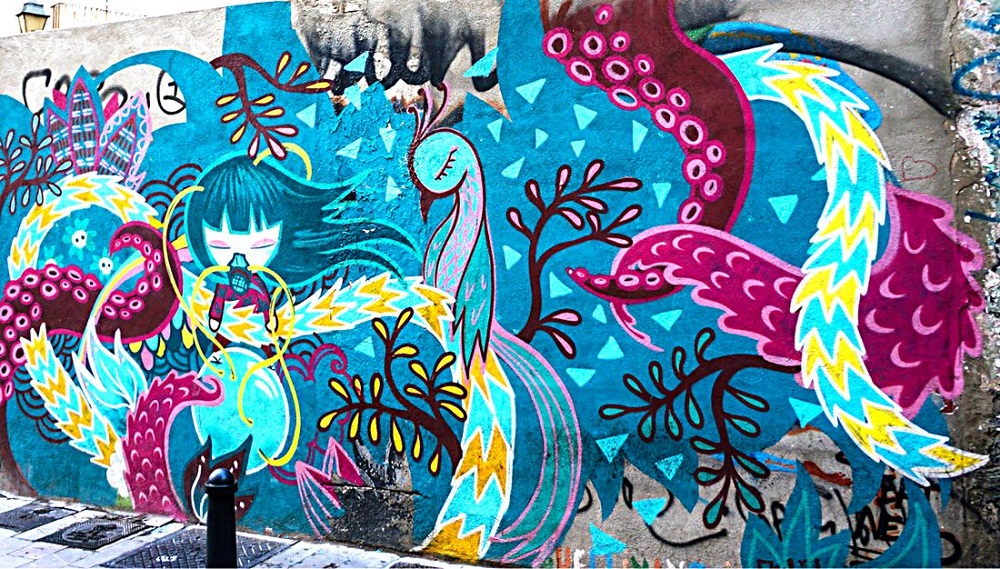 During the summer months, various workshops and classes cater to younger audiences, from pottery and painting to dance and music. These activities not only provide entertainment but also encourage creativity and learning.
12. Relax in the Parks
Javea's parks, like Pinosol and Reina Sofia, offer lush green spaces perfect for picnics and relaxation. With play areas for children and tranquil spots for adults to unwind, they make for a lovely family day out. Read more about children playgrounds in Javea
Javea's diverse range of activities ensures that families have a memorable experience. Its blend of natural beauty, rich history, and modern amenities make it a versatile destination, appealing to both children and adults. Whether you're basking in the sun on a beach, hiking up the Montgó, or delving into the town's past, Javea promises unforgettable moments and cherished memories for every family.