Taxis in Jávea on the Costa Blanca North in Spain. Whether you've had one too many on an evening and can't get behind the wheel or the whole family needs a lift to the airport, there's a variety of taxi services available to choose from in Jávea. Below you will find a list of taxi companies in Javea and their contact numbers.
In Javea most of the people using taxi rides in the city to move around, and taxis are favorite mode of transportation, which provides better relief to reach destination perfectly. Taxi rides reduced burden of driving a car in traffic and also avoids potential hitches. Get conveniently dropped off at your desired destination. Save time and leave behind the stress of circling around looking for a parking space.
Taxis in Jávea Arenal
Arenal in Javea in Spain is the area located next to the main sandy beach of Javea. El Arenal is the town's main tourist centre with many services such as restaurants of local and international cuisine, shops, bars and the Tennis Club. In Arenal in Javea you will also find beautiful residential apartments and bungalows with communal pool and gardens within walking distance of the sea.
At the promenade along Arenal beach you can find all kinds of shops and also there is a large number of apartmentbuildings that reach 100% occupancy in the summer months and a wide variety of restaurants. The Canal de La Fontana is another attraction of this area and has Marina Nou Fontana which is a unique nautical facility with almost 500 moorings designed for boats. It also has a nautical school and the possibility of practicing your favorite water sports. Below we have listed Taxis in Javea Arenal
Arenal – Taxi 3 Jávea +34 692 44 85 15 
Arenal – Radio Taxi Javea +34 965 79 32 24
Arenal – Jávea Taxi +34 642 01 60 15
Radio Taxi Javea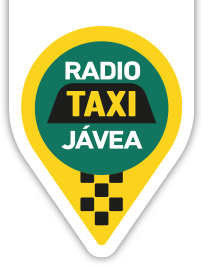 Radio Taxi in Javea has a long history in the passenger transport sector and offer an efficient and safe service at any time and in any circumstance, as well as to adapt to the particular needs of each and every one of our clients in order to guarantee their satisfaction.
Radio Taxi team in Javea is made up of a large team of professionals with extensive experience in the taxi sector. From the moment they answer your call until one of our drivers takes you to the desired destination, Their goal is to make you feel at home and offer you a comfortable, quiet and pleasant journey.
They have a fleet of about 20 vehicles of a wide variety of models, including large capacity vehicles, cars with trailer hitch, child seats, cars for transporting pets and cars adapted for the disabled.
In order to guarantee the availability of the vehicle adapted to your needs, we ask that whenever possible, you notify us of these 24 hours in advance.
Contact information Radio Taxi in Javea
Address: Av. Arenal, 03730 Xàbia, Alicante
Phone: +34 965 79 32 24
Website: https://radiotaxijavea.com/
Directions to Radio Taxi in Javea Arenal
Taxi 3 Jávea
Contact information Taxi 3 Javea
Address: Av. de Augusta 76, 03730 Xàbia, Alicante
Phone: +34 692 44 85 15
Taxis in Jávea Port
Javea Port is well worth a visit. It boasts many shops, restaurants, (tapas) bars and the pretty La Grava peble beach alongside the promenade lined with lovely palmtrees in a relaxed atmosphere. The sculptures on the promenade are changed every year. Located at the north end of the promenade, Javea's marina still functions as a fishing port with the fishing fleet arriving back in port at least once a day and yachts moored in the same vicinity. A market opens to sell the fresh produce caught by the fishermen. Walk past the harbour and 'Club Náutico' and you will come to the small beach named 'Playa del Pope' or 'Playa del Tangó. Below we have listed taxis in Javea Port
Taxi Pedro García Triguero
Address: Av. de Lepanto, 6, 03730 Xàbia, Alicante
Phone: +34 966 46 00 51
Directions to Taxi Pedro Garcia Triguero in Javea Port
Taxis in Jávea Old Town
Strolling through the streets of the charming old town of Jávea will transport you, back in time, to the Middle Ages. A walk along its defensive walls to meet its main historic buildings will not disappoint you. In the old town you will experience a beautiful place with a rich heritage. After the Arab rule in 1244, Jávea was handed to the Crown of Aragon, but it was not until the early fourteenth century when it began to repopulate the zone needed to strengthen the territory due to continued conflict. In 1397 it obtained the Villa title belonging to the Marquess of Denia.
One of the significant historical moments that marked the city of Jávea was the constant attacks by pirates and corsairs to coastal population in the sixteenth century. This fact caused people to vacate their homes on the coast and went 2 km inland, and in a raised position facilitating its defense, where they built walls to protect themselves that would last until 1877. Below we have listed taxis in Javea Old Town
Agrupación Local de Autotaxis Jávea
Address: Calle Virgen de los Ángeles, 28, 03730 Xàbia, Alicante
Phone: +34 636 48 48 38
Website: https://agrupacion-local-de-autotaxis-javea.negocio.site/
Directions to Taxis in Javea Old Town
Map of taxis in Javea