Are you tired of the same old tapas when on holiday in Spain?
Most tapas dishes in beachfront restaurants have no relationship to local culture. Visit any of Spain's 428 beachside towns and you'll find battered squid, Russian salad, patatas bravas and octopus 'a la gallega' on the menu – none of it from local farms, fishermen or recipes.
And here's the real problem when you visit a town like Javea.
Many of the local delicacies are served behind closed doors or in a few family-run restaurants. Few tourists ever learn their names. And the more you pay for a homogenous gastronomic experience in Javea the more you push its unique, traditional and memorable local dishes off the menu.
It's a lose-lose situation for all involved.
That's why we've gathered together 10 typical dishes from Javea. You might not find these dishes in every restaurant menu, but dig in when you do. You'll be doing everyone a favour!
Also read: 10 Top restaurants in Javea
1. Cruet de Peix
If there's one dish that's hyper-local to Javea and a few surrounding beachfront towns it's this: cruet de peix. 
This fish-based dish has its origin in humble fishermen's cuisine made using fish caught the very same day. There's not even a fixed recipe. But the features are always local fish from Javea's bay (monkfish, whiting, croakers, mullet, conger eel, crabs and squilla mantis shrimps) cooked in fish stock with potatoes, onions, tomatoes, artichoke thistle and local herbs.
Every year Javea actually holds a cruet de peix competition. So you'll be able to look up past winners or visit any one of the participating restaurants such as: Noray, Cande, A La Deriva, Casa Grau, El Salaet, La Cantina de Javea and Mezquida.
(P.S. In other towns this dish might be called suquet de peix.)
2. Gamba roja
Javea and Denia are famous across all of Spain for their exquisite red prawns, or gamba roja.
The red prawn is the reason why Denia, with its larger fishing port, is considered a gastronomy capital of Spain and often hosts the final of Spain's version of Masterchef. The red prawns off the coast of Javea and Denia have been named the best in Spain by UNESCO, and the highest-quality of 4 varieties can sell for €200 a kilo.
Red prawns are typically boiled in seawater and are prized for their intense flavour.
3. Putxero 
Putxero is a winter warmer served on family dinner tables across the entire Valencian region.
It's not only found in Javea, but it's one of those dishes that few tourists ever try and few restaurants ever serve. The dish consists of vegetables, meat and bones boiled in a pressure cooker.
Rice is then cooked in the broth and served alongside a plate of boiled potatoes, chickpeas, turnips, carrots, artichoke thistle and meat.
An exquisite twist on putxero is trying it with pilota. This is a large meatball made from minced pork, onions, pine nuts, parsley, breadcrumbs and spices and served with bone broth.
4. Caldereta de rape
Monkfish stew is another local delicacy. You'll sometimes find a dish called arroz caldoso or 'soupy rice' cooked in a monkfish broth.
But it's more typical to make a caldereta de rape with potatoes alongside monkfish, mantis shrimps and mussels and with ground almonds and local herbs and spices in the broth. 
5. Coca
The coca is a traditional sourdough flatbread found across both the Valencian region and Cataluña.
In fact, many Valencians believe that coca is the original pizza. The Crown of Aragón once controlled Naples and large parts of Italy and it's believed the coca was gifted to the Italians who made the base bigger and invented pizza.
The most typical kinds of coca you'll find in Javea are served with salted fish – salazones – and often a few leaves of sea fennel which grows on the shoreline.
6. Esgarraet
There's not a fixed name for this local delicacy. Further north in the Valencian region you might call this aspencat. In Javea, you'll probably see it called esgarrat or esgarraet.
However, there's no confusion on what it is.
Esgarraet is known as one of the hidden wonders of Valencian cuisine. The dish only consists of roasted vegetables like aubergine, peppers and onions – but the smoky flavours and sweetness of the vegetables combined with salted cod are a fantastic accompaniment to any meal.
You'll also find a lot of coca with esgarraet in Javea.
7. Bogamarí
Sea urchins are consumed all over the world. And in Javea the bogamarí is a famous local delicacy – not least because they are typically fished right out of the bay.
The sea urchins will be prepared so you can feast on the 'yema' as the edible orange gonads are known in Spanish.
8. Pebrassos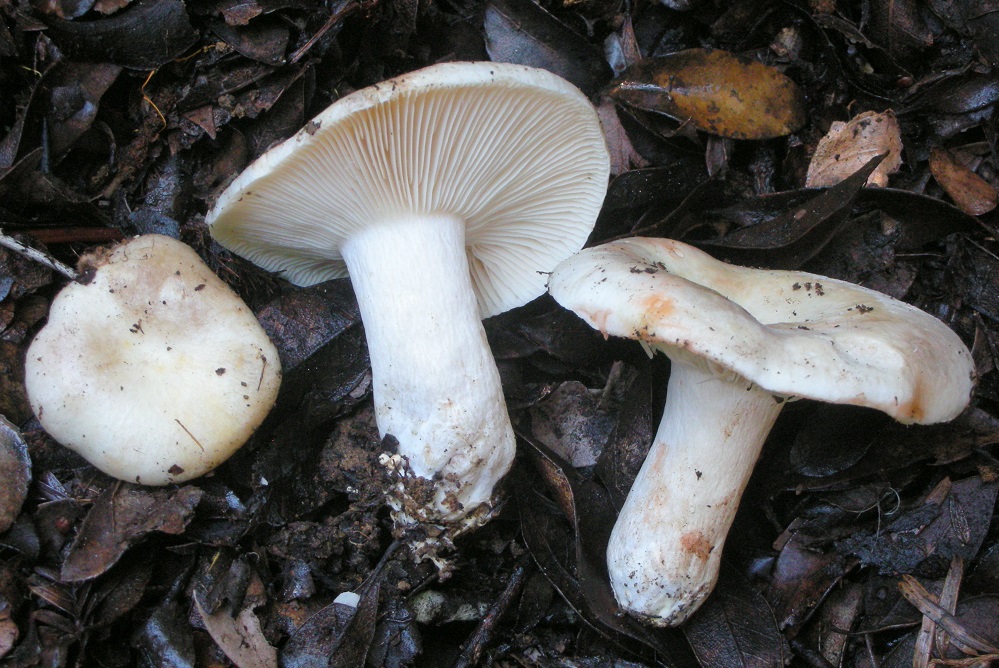 The Valencian Community is famous for the abundance of an edible mushroom in English called the 'bloody milk cap'.
In Spanish they're commonly called Níscalos or Rovellón. In Valencian they're called Pebrasso or Esclatasang. The flavour is rich and intense and is something families in Javea can't get enough of.
The season is quite late in Javea and starts end of September through to December. You'll commonly see people selling bloody milk cap mushrooms on the side of the road, but some restaurants will serve it and some grocery stores run by local families.
9. Pansa
While not a dish in itself, the local raisins in Javea have a long and illustrious history.
Raisins made from the Moscatel sweet table grape were the making of modern Javea and Denia. The industry flourished in the late 19th century and British merchants traded the raisins across the world.
Today, you can only find these special raisins in certain family-run grocery stores or certain restaurants devoted to local gastronomy. The raisins have seeds in and a characteristically sweet and floral taste. They're known as pansa in Valencian or pasa in Spanish.
If you see 'Moscatel' or 'Mistela' on a wine menu it's also likely a local variety as the Marina Alta region is planted predominantly with Moscatel vines. The wines can be sweet, semi-sweet or dry.
10. Almond bizcocho
The bizcocho is by no means exclusive to Javea, but is the most popular sweet food by far in the Valencian region.
Tortà de Almendra is a popular version made using ground almonds and usually without any wheat flour. It's a dessert that can be eaten on its own or typically with a glass of sweet mistela after a meal.
The next most popular type of bizcocho is the Coca María which is made with wheat flour and typically eaten as a 'merienda' or high tea.