Javea is situated on the most easterly point of mainland Spain about 100 kms from Valencia and 90 kms from Alicante. When you are going to travel to Javea from Alicante and Valencia Airport you have various options of transport. You can choose to rent a car, take a private airport transfer, use a public bus shuttle, or a taxi service.
The World Health Organization has recognized Javea for having one of the best climates in the world. The summers are neither too hot nor too cold, and the same can be said of the rest of the seasons. Not only is the climate usually sunny and mild, low humidity makes even the hottest days very pleasant. People suffering from asthma and allergies will also feel better in this healthy, almost perfect climate.
Nestled between hills and mountains in the province of Alicante, Javea is an area on the Spanish coast that is well protected from harsh weather conditions. As a result of the southern shores of many salt lakes, the humidity in Javea is quite low compared to the rest of Spain and Europe. This means that even on the hottest summer days, the heat is a dry and much more tolerable during the day. The summers are not too hot in Javea and the winters are not too cold.
Javea is divided into three parts: Javea Pueblo (Old Town); Javea Puerto (the busy harbor area); and Playa de Arenal (the largest beach area).
Javea Arenal
Playa de Arenal is Javea's beach area. There is a chilled area stretching more than 300m from the well located at Hotel Parador in the north, and as far as the restaurant area ends in the south. This area has many cafes, bars and restaurants located on row and row on the wide seafront. The beach itself is fabulous with superb fine golden sand. There is a volleyball net along the back of the beach which is popular later in the day and there are several play areas for the kids. Read more about Javea Arenal
Javea Old town
The cozy old center of Javea is worth visiting a couple of hours a morning. You can wander around to admire the whitewashed buildings in Gothic style. Have a look at the gothic church of San Bartolome and visit the busy food market with its stalls full of fresh fish and fruit and vegetables from the region. Take a coffee break at Temptations or stop at the C / Major cafe under the stairs leading up to the very helpful tourist information in Plaza de la Iglesia (Church Square). Read more about Javea old town
Javea port
Today, most of the ports of the tourist destinations of Alicante province have become trendy marinas with designer shops, but not in Javea. It still works as a fishing port with boats moored in the immediate vicinity. With its beautiful promenade with outdoor terrace restaurants and cozy local bars, it's a great experience to wander around and soak up the crowds. The view of the bay is spectacular. During the first week of September, this place is home to one of Spain's more unusual fiestas, when the bulls are released on the paddock area where they are mocked by local youths jumping in the sea when the bull is hunting for them. The goal is to make the bull fall into the water. Read more about Javea Port area
Living in Javea
Daring modern architecture; amazing regional diversity; sophisticated cities; postcard beaches; fantastic weather; a sleepy countryside festooned with citrus and olive groves; delicious seafood, potato tortilla, tapas, and paella; delectable sangria, this is just some of the reasons why you should move to Javea in Spain.
For many, moving to Javea in Spain for a lifetime of siestas and sand is a pipe dream. There's something exciting about the opportunity to move to a foreign land. Sure, it can be a challenge learning a new language or assimilating into a different culture. But the possibilities for advancement and excitement are endless, especially in Spain. Read more about living in Javea
The best beaches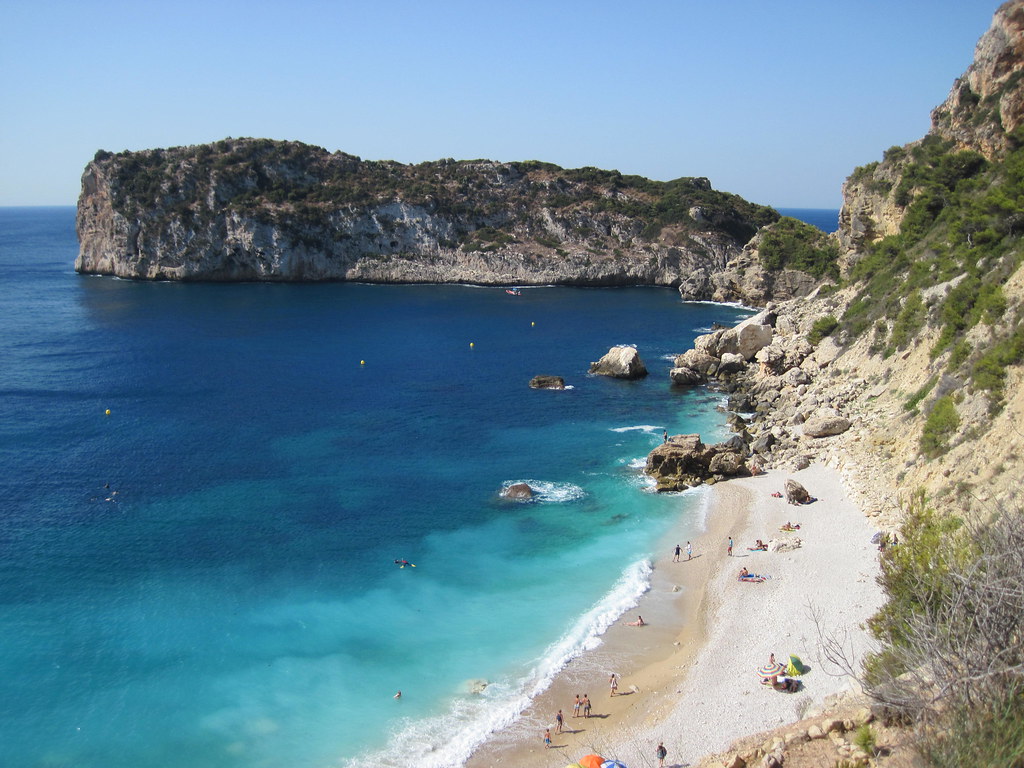 The popular European holiday destination, Javea is famous for it's rich culture and stunning natural scenery; its beaches attract tourists looking for spend time relaxing in the sunshine on summer holidays. With so many beaches and a vast array of landscapes, Javea's coastline is as diverse as it is beautiful.
The beaches of Arenal, La Grava and La granadella de Xàbia have achieved the blue flag award. A distinction awarded annually by the European Foundation for Environmental Education to beaches and ports that meet a series of environmental conditions and facilities. The blue flag will fly again, during 2021, in the three beaches that already had this quality mark.
Here you will find everything you need to know about the beaches of Javea, whether you want a beautiful sandy beach or a quiet bay where you can swim and sunbathe in peace. Read more about beaches in Javea
Things to do in Javea
Looking to experience Javea in an original way? Here are some inspiring ideas of things to do in Javea that will get you off the beaten path, and show you the "Monaco of Spain" in a new light. Everything you need to know about attractions and things to do in Javea in Spain.
From the historic centre to some truly gorgeous Javea beaches, get around with our guide to the best things to do in Javea on the Costa Blanca North in Spain. We're here to make sure you get the most out of your visit with this run-down of the attractions you absolutely can't miss. Maybe you can't wait to try the local food, or perhaps you're set on making a beeline straight for those picture-postcard beaches. Whatever your holidaying preferences, read on and start ticking off the city's most exquisite sights according to the Javea Travel Guide. Check out 16 things to do in Javea
Water Sports
Jávea offers a wide range of watersports to choose from, whether it is your first time and you're just doing it for fun or you're an experienced water-sportsman and are pursuing your passion. Some activities are more energy-intensive than others and therefore could be better suited to you depending on your current well being, this should be taken into consideration before partaking in the activities. Read more about water sports in Javea
Playgrounds in Javea
So you've promised that you would take the kids to the children's park, but you didn't specify which one… that's where we come in! There are multiple parks to choose from around Jávea, most of which should do the job of keeping your children entertained. Therefore, convenience regarding localitlity should be your main focus! Take a look at the parks below and their locations, and decide accordingly! Read more about children playgrounds in Javea
Dog parks in Javea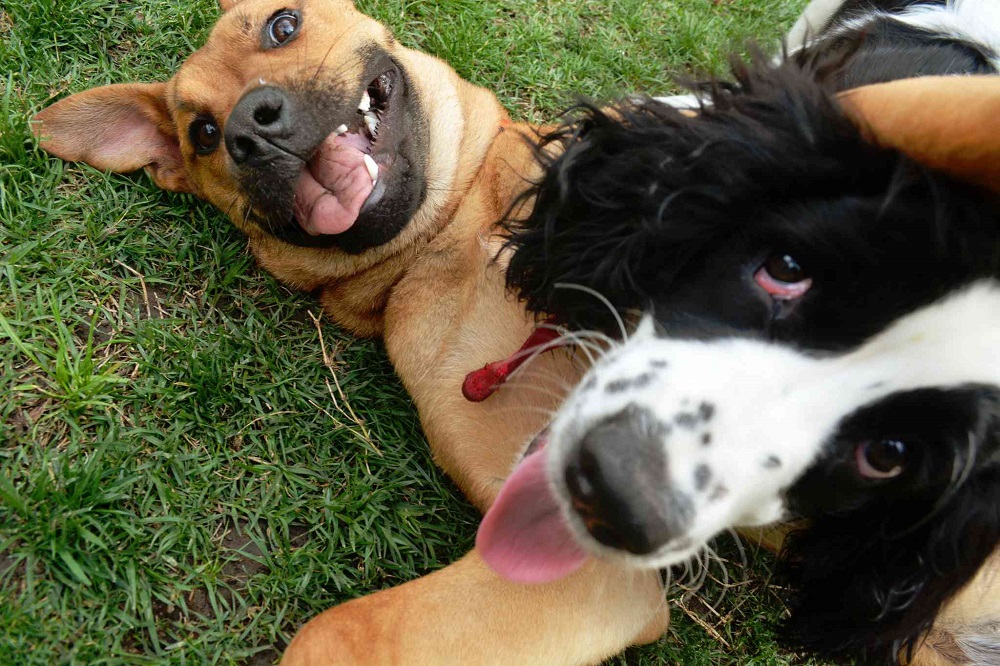 If you're looking for somewhere different to walk your dog, then look no further! Although it's perfectly acceptable to walk your pooches on a leash all around Jávea, sometimes you may want to let go of the reins and let your pup run wild! In these times, there are parks devoted specifically for this!
Leash laws in Javea are becoming increasingly more strict due to the potential for property damage and attacks, so dog parks give puppies the opportunity to roam and roll around without any tugging. Puppy parks also keep four-legged friends safe from cars and busy sidewalks while allowing them to get adequate off-leash exercise and social activity. Read more about dog parks in Javea
Markets in Javea
There's a variety of public markets in Jávea, from which you can purchase anything from food and clothes to electrical goods and knick-knacks. All of these markets occur on varying dates and with different start times, meaning you don't have to miss one to go to another!
Whether you fancy fresh produce, apparel, beauty products, handicrafts, or other seasonal products, today you have several local markets in Javea throughout the year. There is a rule or a common habit by market merchants to hike costs of commodities and let the buyer bargain. Unlike supermarkets where the prices tag of things are fixed, flea markets also post prices, but create room for bargaining and negotiating the final costs with the consumers. Read more about the markets in Javea
Nightlife in Javea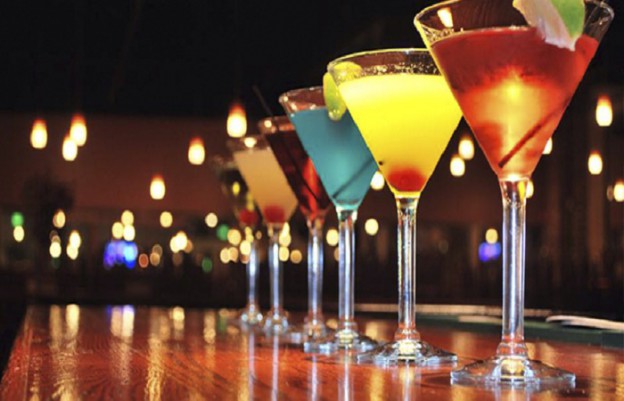 Planing a trip out on the city for a nice evening with friends or family? Javea does not pretend to be the hottest night town on Costa Blanca – other cities in Alicante province like Benidorm are better equipped for this. But the music scene is active all year long, and the Javea nightlife really takes off in July and August when there is non stop nightly activity. While Javea is a popular tourist destination that mainly appeals to families who love to rent one of the many villas or apartments in the city. For this reason, the nightlife is more oriented towards a walk the seafront in the evening, and have a few drinks or dine out at the many wonderful restaurants. Read more about nightlife in Javea
Javea Restaurants
Do you want eat in Javea and need tips for some good restaurants where you can enjoy a nice meal with friends and family? Javea can advertise with an impressive selection of great restaurants from all continents. In addition to countless tapas bars and traditional Spanish restaurants, there are a number of exclusive restaurants that keep a very high level. For many who are on holiday in Javea, it can be difficult to distinguish between the restaurants that only severer the usual tourist food, and the restaurants where you really want a very special dining experience. Perfect for a romantic dinner with your sweetheart, or a nice meal with friends and family. Read more about restaurants in Javea
Shopping in Javea
In the cozy little coastal town of Javea there are good places to shop. There are shopping malls, a good selection of shops and shopping streets, and not least some beautiful markets. The most traditional shopping areas of Javea on the Costa Blanca coast are in Javea center, Arenal, in the old town and at Javea Puerto. Even if you do not find the most famous brands here, there are plenty of good stores that will surely give you a good shopping experience. Just outside of Javea there is a large shopping mall that will cover most of your shopping needs, as well as the idyllic markets that give you an experience of real Spain. Read more about shopping in Javea
Rent a car
Looking for a place in Javea to rent a car? Unless you're splurging on a convertible or some other flashy ride, renting a car in Javea is often the least glamorous part of a trip. What most travelers need is a set of wheels to get them from point A to point B. The freedom to explore at your own will, a practical way to transport the family around, avoidance of public transport… whatever your reasons for hiring a car on holiday in Javea, the most important thing is getting a good deal that works for you.
Javea has the advantage of being a compact city making it ideal for walking. But if you want to explore slightly further afield or take a day trip from the city, you'll be looking for your own four wheels. Hiring is a car also have advantages if you want to drive along the coast to visit beach resorts other than the ones in Javea. Read more about car hire in Javea
Rent a scooter
Javea on the Costa Blanca North in Spain is a dream for trips with a scooter. With a fantastic climate and a good road network, Javea can offer motorcycle and scooter enthusiasts a wide range of itineraries to idyllic places throughout Javea. A scooter gives you freedom, and you can get there quickly, experience more, and enjoy the nature around you.
Forget all the hassle of finding parking, long queues, hot flashes, and rather enjoy your holiday in Javea to the fullest with a motorbike. Need inspiration for the best sights, beaches, restaurants and shopping opportunities in Javea? Read more about renting a scooter in Javea
Map of Javea
Below you find a map of Javea. Read more about how to get to Javea from Alicante, Valencia and Murcia Airport.
Directions to Javea from Alicante Airport
Directions to Javea from Valencia Airport