Javea in Spain offers a great quality of life, with a wide range of benefits for residents of all ages and interests. Whether you are looking for a relaxed retirement destination to buy a property or a place to start a new life with your family, Javea is definitely worth considering.
The Javea property market – especially the new-build sector has sprung back into action. The INE have also revealed that 40 per cent of foreign buyers in Spain were in the Alicante region (including the Costa Blanca).
The demand for a property in Javea is high, and the return of investment is better then ever. You can read more about how to buy a property in Javea in one of our local Javea guides. You can also see properties for sale in Javea here
Why you should buy a property in Javea
Javea is situated on the most easterly point of mainland Spain about 100 kms from Valencia and 90 kms from Alicante. Nestled between hills and mountains in the province of Alicante, Javea is an area on the Spanish coast that is well protected from harsh weather conditions. As a result of the southern shores of many salt lakes, the humidity in Javea is quite low compared to the rest of Spain and Europe. This means that even on the hottest summer days, the heat is a dry and much more tolerable during the day. The summers are not too hot in Javea and the winters are not too cold.
Let`s move on to the 20 reasons to buy property in Javea
#1 Weather – Over 300 days with sun
Nestled on the eastern coast of Spain, Javea is a beautiful coastal town that enjoys a Mediterranean climate with hot summers and mild winters. With its stunning beaches, rugged coastline, and charming old town, Javea is a popular destination for tourists and expats alike. But what kind of weather can visitors and residents expect in Javea? In this article, we'll take a closer look at the climate in Javea, including its seasonal variations, average temperatures, and rainfall patterns, to help you plan your visit or life in this stunning part of Spain. Read more about the weather in Javea
#2 Beautiful beaches
Javea is known for its stunning beaches and crystal-clear waters. With a coastline that stretches over 25 kilometers, Javea boasts a range of beaches to suit every taste, from secluded coves to bustling family-friendly stretches of sand. Continue reading to find out what makes them unique, the facilities available, and the activities you can enjoy on and off the sand. Whether you're a sun worshipper, water sports enthusiast, or simply looking for a relaxing day out, Javea's beaches are sure to delight. Read more about the beaches in Javea
#3 Low cost of living
Javea is an increasingly popular destination for those looking to relocate to Spain. However, like any place, the cost of living is an important factor to consider when making a move. Whether you're planning to retire, start a business, or simply enjoy a change of scenery, understanding the living costs in Javea is essential to ensuring a comfortable and enjoyable life in this stunning part of Spain.
Compared to many other European countries, Spain tends to have a lower cost of living. Purchases such as alcoholic beverages, many grocery items, petrol, and restaurant food are all cheaper in Spain than in somewhere like the UK.
Living costs in Javea are fairly low. Leaving aside rent or mortgage payments–and depending on your lifestyle–a couple could easily live on 20,000 euro to 30,000 euro per year and still eat out regularly. Once you know where to go, a meal for two with wine can cost as little as 20,00 euro. For the best value, choose the lunchtime menu del dia (the menu of the day). Although the food is likely to be more filling than fancy, there's normally a choice of dishes on the three-course lunchtime menu.
In most places, the menu del dia usually costs between 7.50 euro and 15 euro. A local beer and a tapa (a little snack that can be anything from a couple of rings of fried squid to a slice of ham topped with an olive) costs around 1.60 euro. Even dining in classier restaurants isn't overly costly. For a couple, the bill is usually somewhere between 45 and 70 euro – wine included. Obviously, grocery bills are hard to estimate, but the typical spend per person is 70 weekly. You can go to the cinema for 5.40 euro and get a mid-range seat in the shade at Madrid's bullfighting arena for 3.80 euro (3.50 for a seat high up in the sun). Read more about living costs in Javea
#4 Rich cultural heritage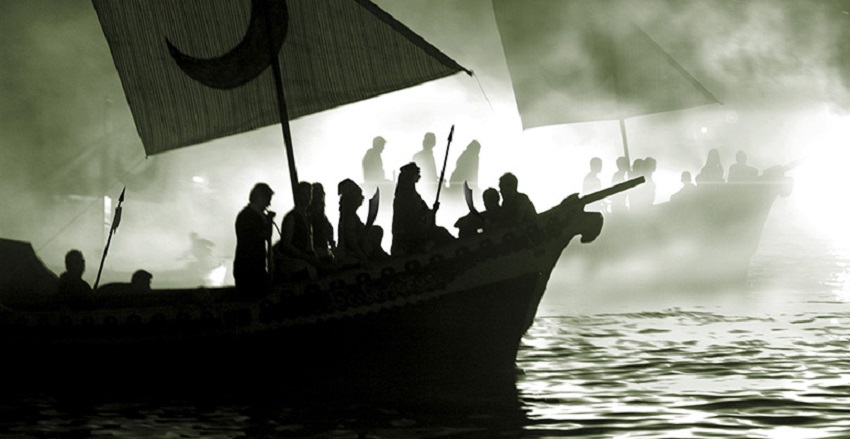 Javea has a rich cultural heritage that spans thousands of years. From ancient Iberian settlements to Roman ruins, Gothic churches, and Renaissance palaces, Javea's history is a tapestry of cultures and civilizations that have left their mark on the town. We'll take a closer look at Javea's cultural heritage, exploring its historical landmarks, traditional festivals, and artistic legacy. Whether you're a history buff, art enthusiast, or simply interested in exploring the rich cultural traditions of Spain, Javea offers a wealth of opportunities to discover the region's fascinating past and present. Read more about the history of Javea
#5 Outdoor activities
Javea is a haven for outdoor enthusiasts, with a range of activities available, including hiking, cycling, golfing, and water sports. With its mild climate, stunning coastline, and rugged natural landscapes, Javea offers a range of outdoor activities to suit every taste, from hiking and cycling to water sports and golf. In this article, we'll take a closer look at some of the best outdoor activities in Javea, including where to go, what to do, and how to get the most out of your experience. Whether you're looking to explore the great outdoors, get your adrenaline pumping, or simply enjoy some fresh air and exercise, Javea has something for everyone. So grab your gear and get ready to discover the natural wonders of this stunning part of Spain! Read more about water sports in Javea
#6 High-quality healthcare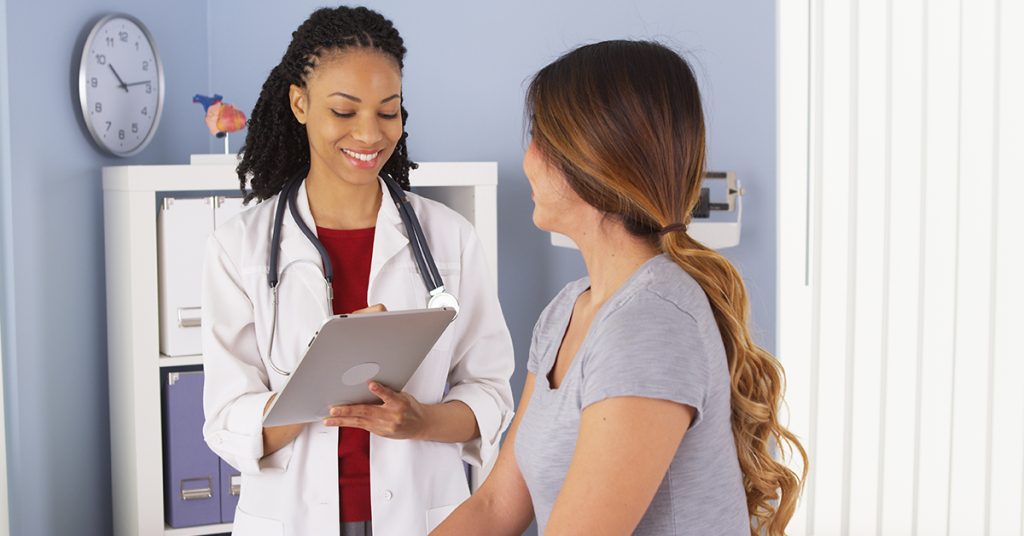 Javea has a modern and efficient healthcare system, with excellent hospitals and medical facilities. One important factor to consider when living or visiting Javea is healthcare. We'll take a closer look at the healthcare system in Javea, including the public and private options available, the standard of care, and what to expect when seeking medical treatment in this part of Spain. Whether you're planning to relocate to Javea, or simply looking for information on healthcare services while on holiday, understanding the healthcare system in Javea is essential for ensuring a safe and healthy experience. Read more about healthcare in Javea
#7 Good infrastructure
The Costa Blanca has a well-developed infrastructure, with good transport links, including international airports and high-speed rail connections. one often overlooked aspect of Javea is its excellent infrastructure. From modern transportation links to state-of-the-art medical facilities and a reliable public utilities network, Javea offers the kind of infrastructure that makes day-to-day living easy and stress-free. Read more about how to get to Javea from Alicante and Valencia Airport.
#8 Great International Schools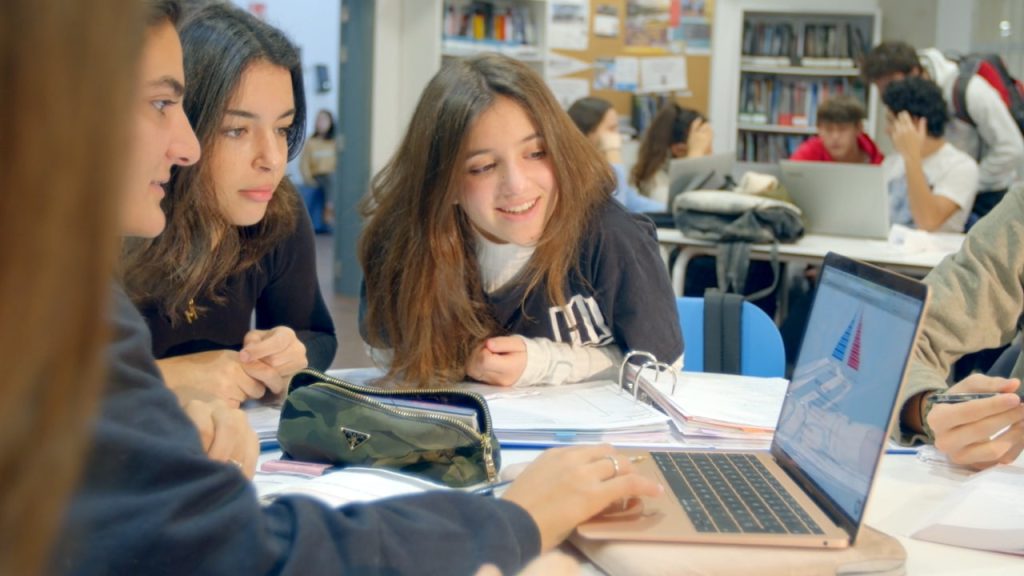 There's a wide range of private schools (escuelas privadas) in Javea and surround areas, including international and bilingual schools, American and British schools. In addition to American and British schools in Javea there are also French, German, Swedish, Norwegian and other foreign-language schools in and around Javea.
Private, foreign and international schools may have smaller classes and a more relaxed, less rigid regime and curriculum than Spanish state schools. They provide a more varied and international approach to sport, culture and art, and a wider choice of academic subjects. Many also provide English-language summer school programs combining academic lessons with sports, arts and crafts, and other extra-curricular activities. Read more about schools in Javea
#9 Culinary experiences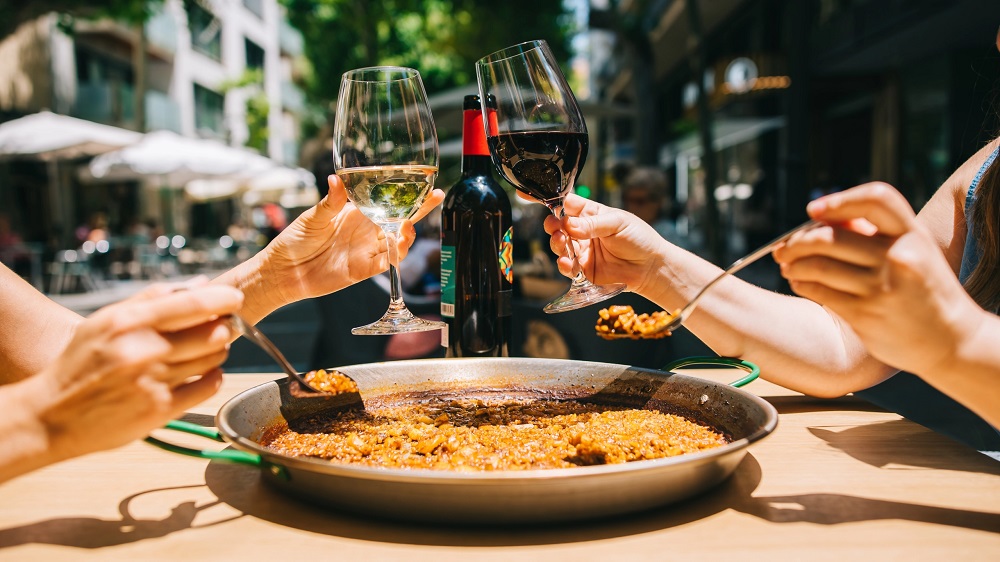 Javea is renowned for its gastronomy, with a wide range of restaurants, cafes, and bars serving both traditional and contemporary cuisine. Many of the local delicacies are served behind closed doors or in a few family-run restaurants. Few tourists ever learn their names. And the more you pay for a homogenous gastronomic experience in Javea the more you push its unique, traditional and memorable local dishes off the menu. We've gathered together 10 typical dishes from Javea. You might not find these dishes in every restaurant menu, but dig in when you do. You'll be doing everyone a favour! Read more to find the top 10 restaurants in Javea
#10 Festivals and events
Javea hosts numerous festivals and events throughout the year, celebrating local traditions, music, and culture. All year round there are festivals in Javea, some only take place in the city whilst others are celebrated throughout Valencia region or nationwide. The biggest Javea festival is the Javea International festival which takes place in June is the most important fiesta of the year celebrating the local international community. There are some amazing fireworks in the port when Javea celebrates midsummer. Read more about festivals in Javea
#11 Diverse property options
Whether you are looking for a small apartment or a luxurious villa, Javea offers a diverse range of property options to suit all budgets and preferences.
When looking at housing prices in Javea, you should know that Javea is split into six areas. Housing prices vary substantially from the most expensive road in the whole Valencian Community to more affordable flats and townhouses catering to the local population.
The Javea housing market has been booming in recent years. It's hard to drive from the old town to the sandy Arenal beach without passing yet another apartment complex under construction.
But although the housing prices in Javea are expensive compared to other beachtowns and the inland Costa Blanca north, bargains and smart property investments are still available for those willing to put in the time and effort to search. Read all you need to know about property options in our Javea Buyers Guide
#12 Easy access to other destinations
Javea is well-connected to other popular destinations in Spain, including Valencia, Alicante, Ibiza, and Madrid, making it easy to explore other parts of the country. Javea is situated on the most easterly point of mainland Spain about 100 kms from Valencia Airport and 90 kms from Alicante Airport. Madrid is about 4 hours drive away and Barcelona and Malaga around a 6 hours drive.
#13 Family-friendly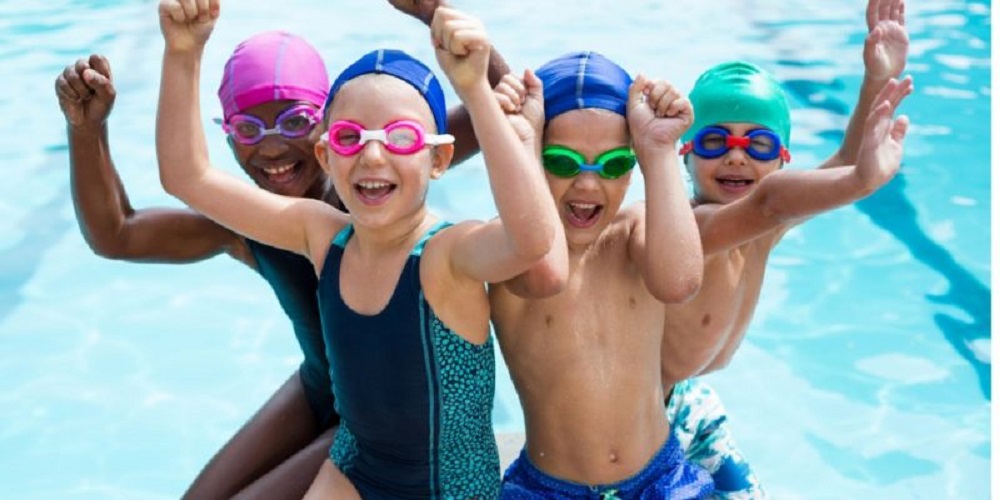 Javea is a great place to raise a family, with good schools, safe neighborhoods, and a range of activities to keep kids entertained. Jávea is not just a popular tourist destination – it's also a great place for families to live and vacation. With its wide range of family-friendly amenities and activities, Jávea has become a top choice for families seeking a safe, welcoming, and engaging environment for their children. Read more about things to do with kids in Javea
#14 Active social scene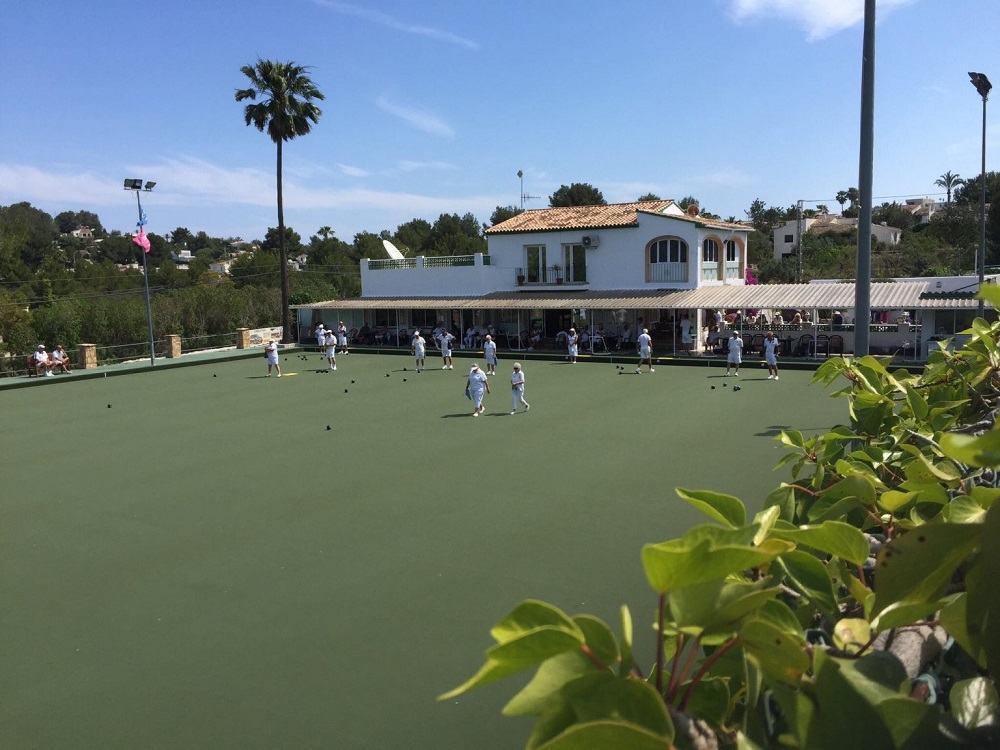 Javea has a vibrant social scene, with plenty of bars, clubs, and entertainment venues to choose from, catering to a wide range of tastes and preferences. The town offers a mix of events and activities that cater to a wide range of interests, from cultural festivals and art exhibitions to sports events and live music performances. With a diverse and welcoming community, Jávea is a hub for social interaction and cultural exchange, making it an ideal place to connect with others and forge new friendships. Read more about being social in Javea
#15 Peaceful lifestyle
Despite its popularity as a tourist destination, Javea still manages to maintain a peaceful and relaxed way of life, making it a great place to escape the hustle and bustle of modern life. With its pristine beaches, stunning natural scenery, and relaxed pace of life, Jávea has become a haven for those seeking a peaceful and fulfilling existence away from the hustle and bustle of the city. The town's charming old town and picturesque promenades exude a sense of calm and tranquility, while its many outdoor recreational opportunities, from hiking and cycling to water sports and golf, offer plenty of ways to unwind and reconnect with nature.
#16 Stunning natural scenery
Javea boasts some of the most stunning natural scenery in Spain. From the dramatic cliffs of the Montgó Natural Park to the pristine beaches and turquoise waters of the Mediterranean Sea, Jávea's natural beauty is awe-inspiring and draws visitors from all over the world. The town's breathtaking landscapes provide a peaceful and tranquil backdrop for outdoor activities such as hiking, cycling, and water sports, while its rich biodiversity offers a unique opportunity to observe a wide variety of plant and animal species. Whether you are a nature lover, an adventurer, or simply in search of a place of tranquility and inspiration, Jávea's stunning natural scenery is sure to leave you breathless.
#17 Rich wildlife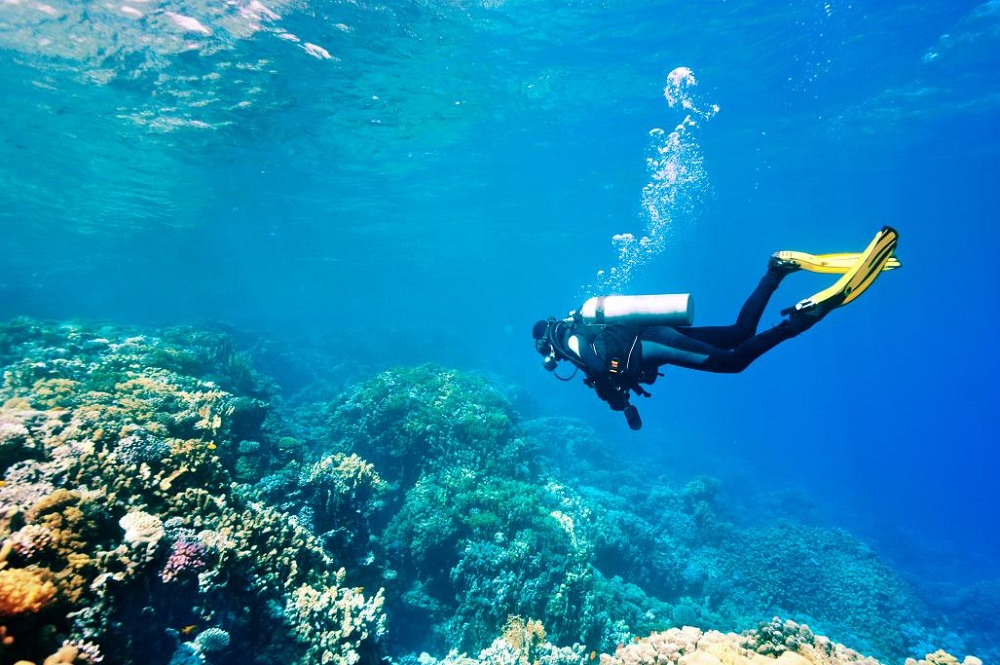 Javea is home to a wide range of wildlife, including rare bird species, dolphins, and sea turtles, making it a great place for nature lovers. From the sea to the mountains, Javea boasts a vast array of flora and fauna, making it a paradise for nature enthusiasts.
#18 Golf courses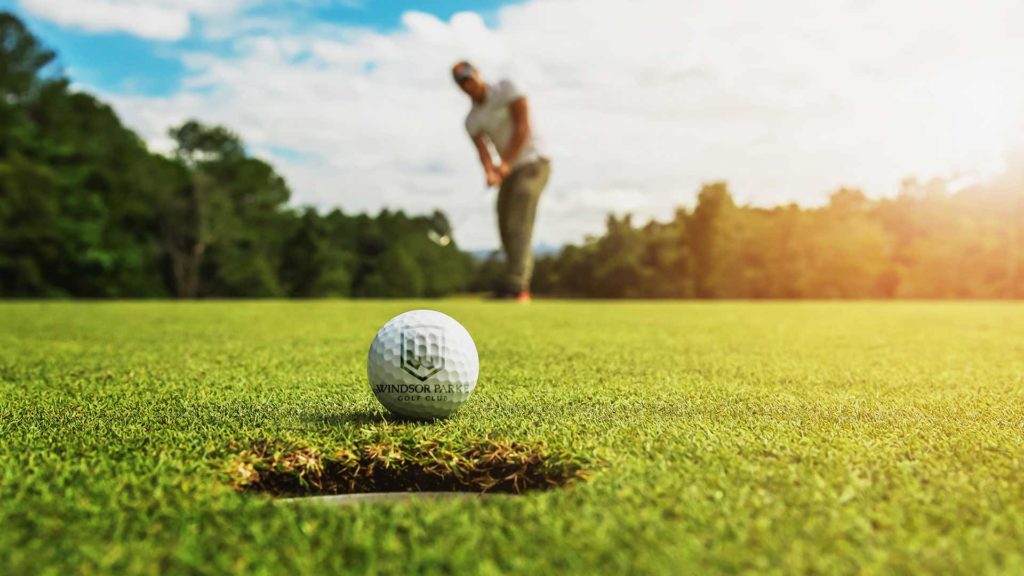 With a warm, sunny climate all year round and a range of world-class golf courses, Javea has established itself as a premier golfing destination. Whether you are a seasoned pro or a beginner, Javea's golf courses offer a unique and unforgettable experience, with stunning views and challenging courses that will put your skills to the test. So, pack your clubs and join us on this journey to discover the best golf courses in Javea. Read more about Javea golf course
#19 Vibrant nightlife
Javea has a thriving nightlife scene, with numerous bars, clubs, and live music venues to choose from.
The most popular area is the Arenal beachfront boulevard and surroundings. Here you'll find busy bars and restaurants, and nightclubs which only open after midnight. But Javea nightlife also includes lively bars and tapas restaurants in the port area, as well as in the narrow, historic streets of Javea's old town.
In fact, Javea's most famous nightclub (Molí Blanc) is actually closer to the old town than the Arenal. Read more about Javea nightlife
#20 Health and wellness
Javea has long been known as a destination for those seeking relaxation, rejuvenation, and a healthier lifestyle. With a mild, sunny climate and a range of wellness-focused activities, Javea offers the perfect environment for a health and wellness getaway. From yoga and meditation to spa treatments and healthy cuisine, Javea has everything you need to unwind, de-stress, and recharge your batteries. So, join us on this journey to discover the best health and wellness experiences in Javea, and how they can help you live your best life. Read more about fitness in Javea