Located on Spain's Mediterranean coastline, in the province of Alicante, the captivating town of Javea offers more than pristine beaches and ancient ruins. It's a treasure trove for wine connoisseurs and enthusiasts, boasting a robust wine culture deeply rooted in the region's history and local customs. Let's embark on a journey to delve into Javea's rich wine culture, exploring the vineyards and bodegas that give life to this region's exceptional wines.
Also read: 16 things to do in Javea
Javea's Wine Heritage
The tradition of winemaking in the Valencia region, of which Javea is a part, dates back to Roman times. The favourable climate, rich soils, and the presence of various indigenous grape varieties have made this region a prominent wine-producing area in Spain. The wine culture in Javea is primarily centred around the Marina Alta region, within which Javea resides. It's known for its Moscatel de Alexandria grapes, which are primarily used to produce Mistela and Moscatel wines.
Now that we've skimmed through Javea's wine heritage let's dive deeper into some of the notable vineyards and bodegas in and around Javea that add depth to the local wine culture.
Vineyards and Bodegas to Visit
1. Bodegas Xaló
A short drive from Javea will lead you to Bodegas Xaló, located in the town of Xaló. This cooperative winery has been operational since 1962, creating wines that are as exceptional as they are diverse. Bodegas Xaló is known for its award-winning Moscatel wines, which are produced from locally grown Moscatel de Alexandria grapes. During a visit, one can tour the winery, explore the ageing cellars, and partake in a wine tasting, savouring the depth of flavours that define Javea's local wines. Read more about Bodegas Xaló
2. Bodega Les Freses de Jesús Pobre
Situated in the town of Jesús Pobre, Bodega Les Freses de Jesús Pobre is a family-run winery with a long-standing commitment to preserving the traditional methods of winemaking. This winery offers organic wines made from the native Muscat grape variety, known for its unique, rich flavours. Visits to Les Freses include a tour of the vineyards and cellars, with a delicious wine tasting paired with local delicacies to conclude the experience. Read more about Bodega Les Freses de Jesús Pobre
3. Bodegas Enrique Mendoza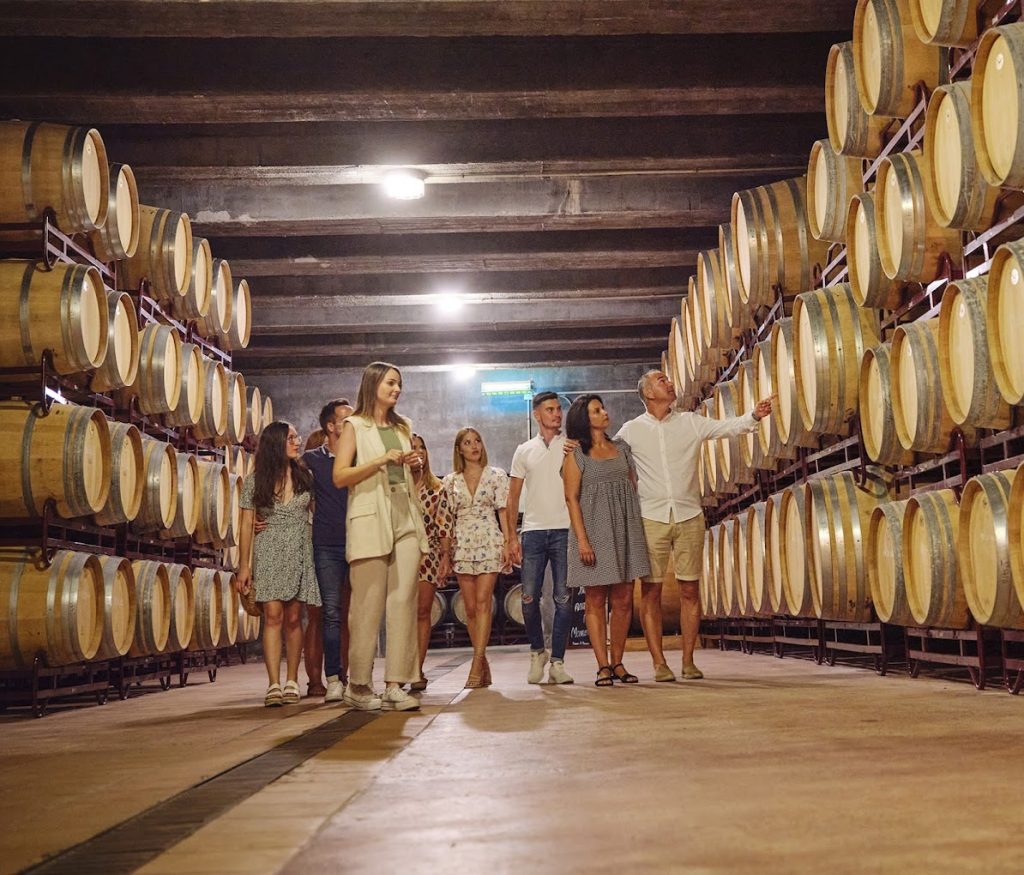 Located a bit further in Alfaz del Pi, Bodegas Enrique Mendoza is a must-visit for any wine enthusiast. This winery was founded in the late 20th century and quickly earned a reputation for its high-quality wines, particularly its Monastrell and Moscatel offerings. The guided tour of this beautifully maintained vineyard reveals the family's passion for wine, and the tasting session offers an insight into the complexity and richness of their creations. Read more about Bodegas Enrique Mendoza
4. Pepe Mendoza Casa Agrícola
Pepe Mendoza Casa Agrícola, situated in Alicante, is another renowned winery in the region. The Mendoza family has been making wine for over three decades, focusing on indigenous grape varieties like Moscatel, Monastrell and Airen. Their respect for the environment and commitment to sustainability is seen in their organic viticulture practices. A visit here promises an enlightening experience, with extensive vineyard tours and wine tastings. Read more about Pepe Mendoza Casa Agrícola
5. Finca Collado
Last but not least, a visit to the Finca Collado estate in the town of Salinas makes for a splendid wine tour. This boutique winery focuses on producing a limited quantity of high-quality wines. They offer tours of their vineyards, located in a picturesque valley, and their winemaking facilities, followed by tastings of their notable red, white, and rosé wines. Read more about Finca Collado
The Wine Tasting Experience in Javea
Exploring Javea's wine culture isn't just about visiting vineyards and bodegas. It's also about immersing oneself in the local wine tasting experiences. Many local wine shops and restaurants in Javea offer wine tasting sessions where you can sample an array of local and regional wines.
Casa del Vino in Javea is an excellent place to begin. This wine shop and tasting room offers an extensive collection of Spanish wines, including those from the Marina Alta region. They host regular wine tastings and events, making it a hub for Javea's wine enthusiasts. Read more about Casa del Vino
Another popular place is the wine bar Vins i Mes, located in the historic centre of Javea. Here you can savour a diverse selection of wines by the glass or bottle, paired with delicious tapas. They also host wine tasting events showcasing wines from different Spanish regions.
Appreciating Javea's Wine Culture
To truly appreciate Javea's wine culture, one must embrace the local approach to wine. Here, wine is seen as more than a beverage. It's a reflection of the region's heritage, a product of its unique terroir, and an integral part of local celebrations and daily life.
In conclusion, exploring Javea's wine culture is an enriching journey that takes one through scenic vineyards, historic bodegas, and engaging wine tastings. Whether you are a seasoned wine connoisseur or a curious traveller with a fondness for good wine, Javea's vibrant wine culture promises a memorable experience. The town's appreciation for its winemaking heritage and dedication to quality and tradition shines through in every sip of its local wines.