Valencia's City of Arts and Sciences (Ciudad de las Artes y las Ciencias) is a stunning architectural complex that has become an iconic symbol of the city and one of Spain's top cultural attractions. Designed by renowned architect Santiago Calatrava and situated on the former Turia Riverbed, the complex offers a unique blend of art, science, and nature. In this article, we will explore the various components of the City of Arts and Sciences and uncover the captivating experiences that await visitors.
Also read: 16 Things to do in Javea
Palau de les Arts Reina Sofia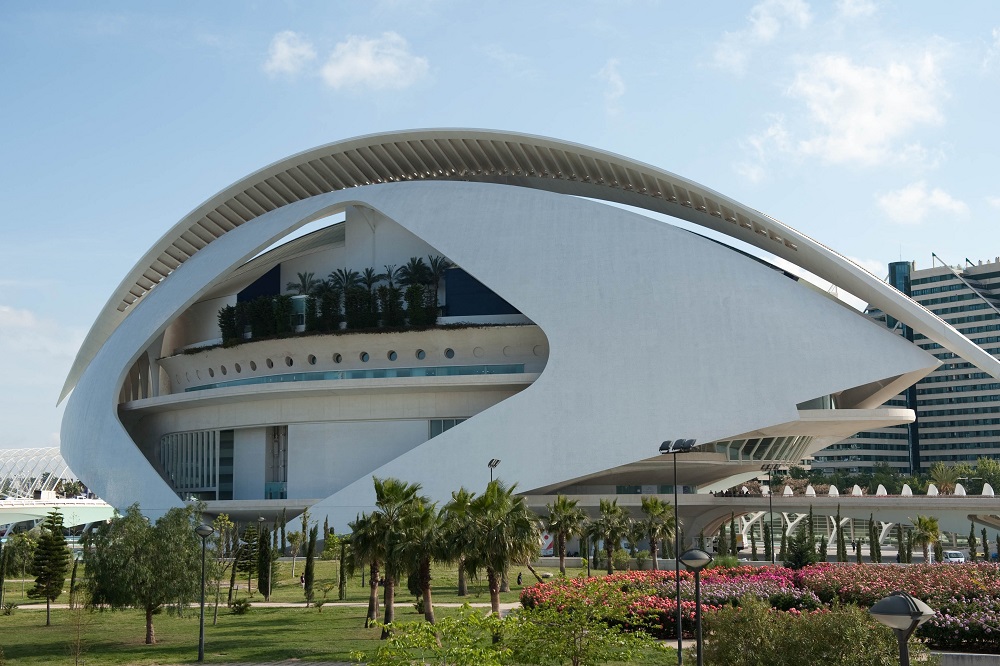 The Palau de les Arts Reina Sofia is a breathtaking opera house and performing arts center that serves as the focal point of the complex. With its futuristic design and state-of-the-art acoustics, the venue hosts a diverse array of performances, including operas, ballets, and concerts. Guided tours are available, offering visitors a behind-the-scenes look at the production process and a chance to appreciate the building's architectural marvels. Read more about The Palau de les Arts Reina Sofia
Hemisfèric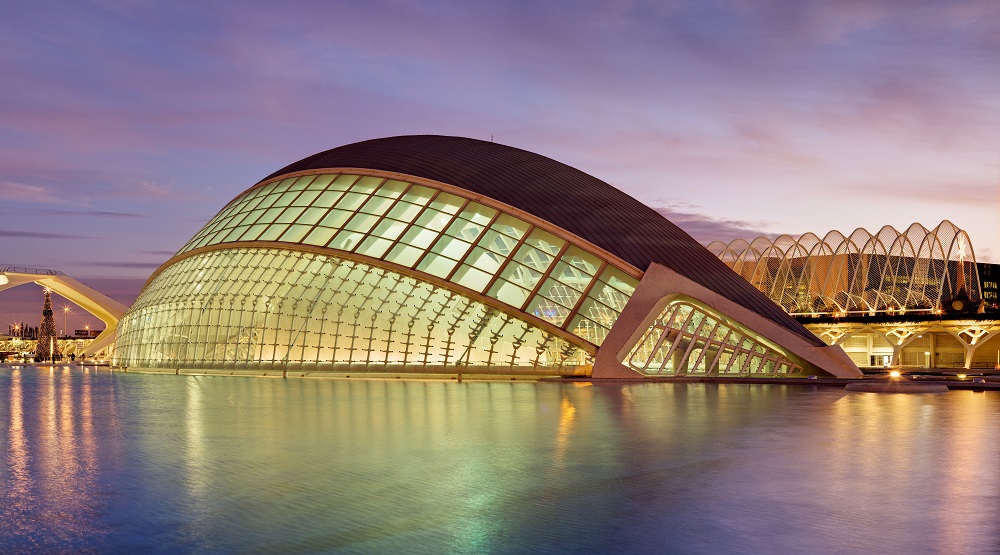 The Hemisfèric is an impressive planetarium and IMAX cinema housed within a striking, eye-shaped structure. With its cutting-edge technology, the Hemisfèric offers immersive experiences that transport visitors to the depths of space, the ocean floor, or distant corners of the Earth. The planetarium also features educational programs and workshops that inspire curiosity and wonder in both children and adults. Read more about The Hemisfèric
Príncipe Felipe Science Museum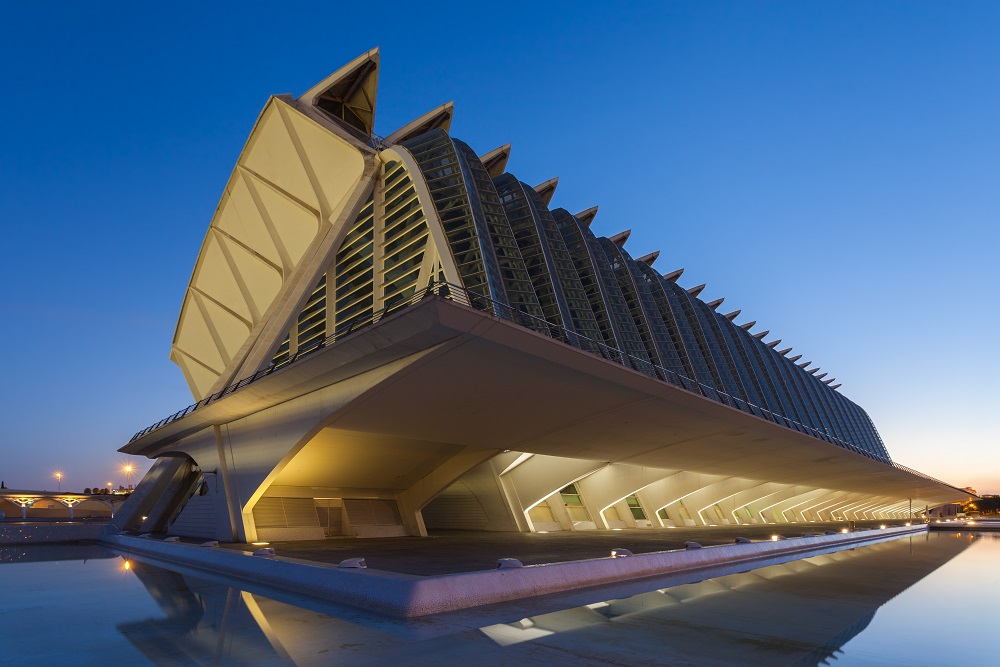 The Príncipe Felipe Science Museum is an interactive and hands-on museum dedicated to promoting science education and fostering a love for learning. The museum's exhibits cover a wide range of scientific disciplines, including physics, chemistry, biology, and technology. Visitors can participate in engaging activities and experiments, making it an ideal destination for families and school groups. Read more about The Príncipe Felipe Science Museum
Oceanogràfic
As Europe's largest aquarium, the Oceanogràfic is a must-see attraction within the City of Arts and Sciences. The aquarium is home to over 45,000 marine animals, representing more than 500 different species from oceans, seas, and coastal habitats worldwide. Visitors can explore nine unique underwater environments, including the Mediterranean, Tropical Seas, and the Arctic, while marveling at the incredible diversity of marine life on display. The Oceanogràfic also hosts entertaining and educational shows featuring dolphins, sea lions, and birds. Read more about Oceanogràfic
Umbracle
The Umbracle is a unique open-air structure that serves as both an architectural showcase and a lush garden promenade. Beneath its striking white arches, visitors can stroll through a verdant landscape featuring native Mediterranean plants, palm trees, and contemporary sculptures. The Umbracle also offers panoramic views of the entire City of Arts and Sciences complex, making it an ideal spot for capturing memorable photographs. Read more about The Umbracle
Ágora
The Ágora is a versatile, multifunctional space designed to host a wide range of events, including exhibitions, concerts, and sports competitions. With its distinctive, elliptical shape and impressive size, the Ágora adds to the architectural magnificence of the City of Arts and Sciences. Read more about The Ágora
How to get to Valencia's City of Arts and Sciences from Javea
Valencia's City of Arts and Sciences is a popular destination in the city of Valencia, approximately 100 kilometers (62 miles) to the north of Javea. The journey can be completed by car, bus, or a combination of public transportation options.
By car:
Start by heading northwest on Avinguda de la Llibertat toward Calle de la Grava.
Continue straight onto Avinguda del Pla/CV-734 for about 1.6 km (1 mile).
Turn right onto Carretera de la Nao/CV-740 and follow it for 3.2 km (2 miles).
Take the ramp onto the AP-7 highway, heading toward Valencia, and drive for approximately 83 km (52 miles).
Take exit 500 from the AP-7 toward Avinguda de França.
Keep left at the fork, following signs for Avinguda de França, and merge onto Carrer dels Jocs dels Escacs.
Continue straight onto Avinguda de França for about 1.8 km (1.1 miles).
At the roundabout, take the second exit onto Avinguda de l'Enginyer Manuel Soto.
Continue straight for 1.6 km (1 mile) before turning left onto Avinguda del Professor López Piñero.
The City of Arts and Sciences will be on your right after 500 meters (0.3 miles).
Parking is available in the vicinity of the City of Arts and Sciences.
By bus and public transportation:
From Javea, take the ALSA bus to the Estació d'Autobusos in Valencia. The bus journey typically takes around 2 to 3 hours, depending on the route and traffic.
From the Estació d'Autobusos, walk to the Túria metro station, which is about a 5-minute walk away.
Take Line 1 (direction Torrent Avinguda or Villanueva de Castellón) and travel 2 stops to the Àngel Guimerà station.
At Àngel Guimerà, transfer to Line 5 (direction Marítim-Serrería) and travel 4 stops to the Alameda station.
From Alameda station, it's a 15-minute walk to the City of Arts and Sciences. Walk along the Turia Gardens, following the signs to the complex.
Please note that schedules and routes may change, so it's always best to double-check with local transportation providers before starting your journey.
Conclusion:
Valencia's City of Arts and Sciences is a truly remarkable destination that captivates visitors with its awe-inspiring architecture and diverse cultural offerings. From world-class performances and immersive scientific experiences to encounters with marine life and leisurely strolls through lush gardens, the complex provides a memorable and enriching experience for visitors of all ages.