The picturesque coastal town of Javea, located on the Costa Blanca in Spain, is an ideal vacation destination that offers a perfect blend of sun, sea, and adventure. While the region's beautiful beaches and charming old town are undoubtedly captivating, Javea's proximity to several fantastic theme parks makes it an attractive destination for families and thrill-seekers alike. In this article, we explore the top 5 theme parks near Javea that promise an unforgettable experience for visitors of all ages.
#1 Terra Mitica
Just a 45-minute drive from Javea, Terra Mitica is an exhilarating theme park situated in the bustling city of Benidorm. Inspired by ancient Mediterranean civilizations, Terra Mitica transports visitors to the fascinating worlds of Egypt, Greece, Rome, Iberia, and the Islands.
With over 30 thrilling rides and attractions, Terra Mitica promises an adrenaline-packed experience for everyone. From the heart-stopping plunge of the Magnus Colossus wooden roller coaster to the dizzying heights of the Synkope giant pendulum ride, this park guarantees a day filled with excitement. For younger visitors, Terra Mitica offers a range of family-friendly attractions, such as the Tornado carousel, the Alucinakis mini coaster, and the Akuatiti water playground.
Aside from the rides, Terra Mitica hosts captivating live shows, featuring breathtaking acrobatics, mesmerizing dance performances, and gladiator battles that transport guests back to ancient Rome. The park also offers a variety of restaurants and shops to cater to visitors' needs throughout the day. Read more about Terra Mitica
#2 Safari Aitana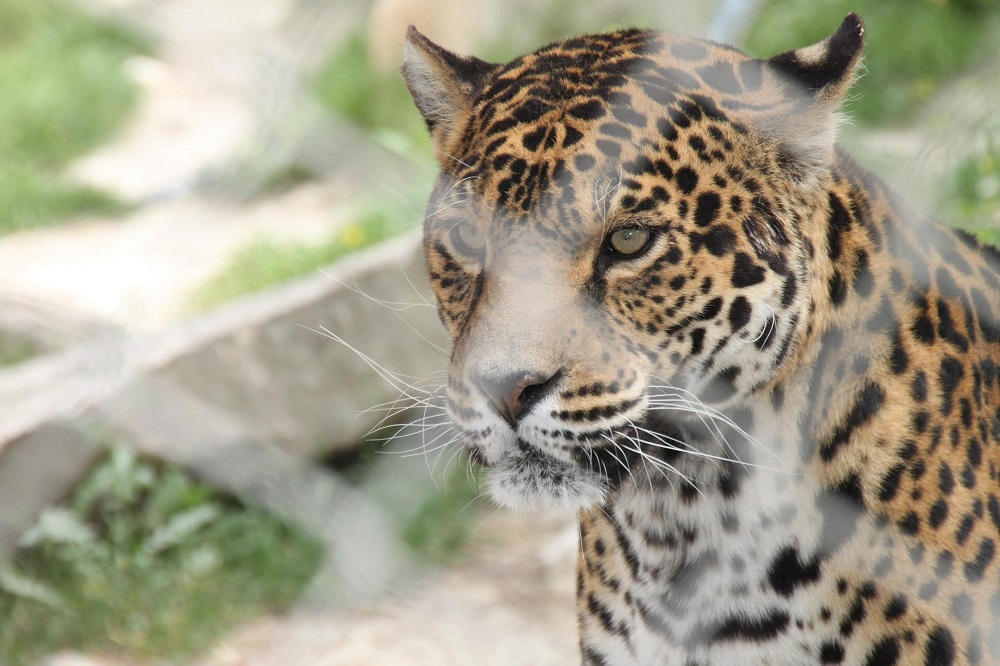 Nestled amidst the stunning Aitana mountain range, Safari Aitana offers an unparalleled wildlife experience just 70 kilometers (43 miles) from Javea. This vast wildlife reserve allows visitors to observe over 150 species of animals, including elephants, giraffes, lions, and tigers, in their natural habitat.
Safari Aitana is divided into various zones, replicating the animals' natural environments, such as the African Savannah, Asian Jungle, and American Prairie. Visitors can embark on guided tours led by knowledgeable guides, who provide fascinating insights into the lives of the park's residents. Safari Aitana also offers interactive experiences, such as hand-feeding giraffes and visiting the petting zoo, where guests can interact with friendly domestic animals.
Dedicated to wildlife conservation, Safari Aitana participates in numerous international projects to protect endangered species and offers educational programs that raise awareness about environmental issues. Read more about Safari Aitana
#3 Terra Natura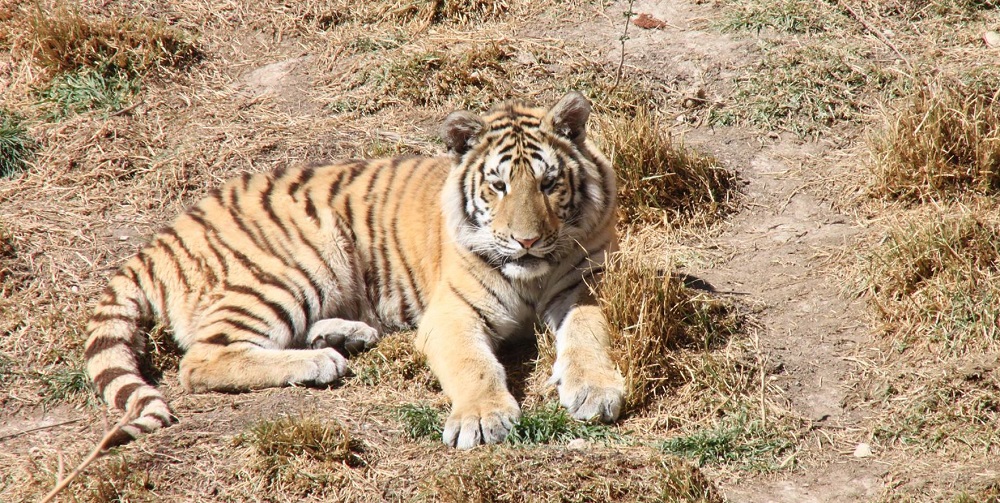 Located in Benidorm, approximately 45 minutes from Javea, Terra Natura is a unique wildlife park that combines the thrill of close encounters with animals and immersive cultural experiences. The park is divided into four themed areas: Pangea, America, Asia, and Europe.
Terra Natura houses over 1,500 animals, representing 200 different species. The park's innovative design, featuring invisible barriers and naturalistic enclosures, allows visitors to observe the animals up close, without any visible separation. Guests can learn about the park's residents through informative signs, talks, and demonstrations.
In addition to the wildlife, Terra Natura offers a glimpse into the culture and traditions of the regions represented in the park. Visitors can enjoy traditional architecture, handicrafts, and live performances while savoring authentic cuisine in the park's various restaurants. Read more about Terra Natura
#4 Aqua Natura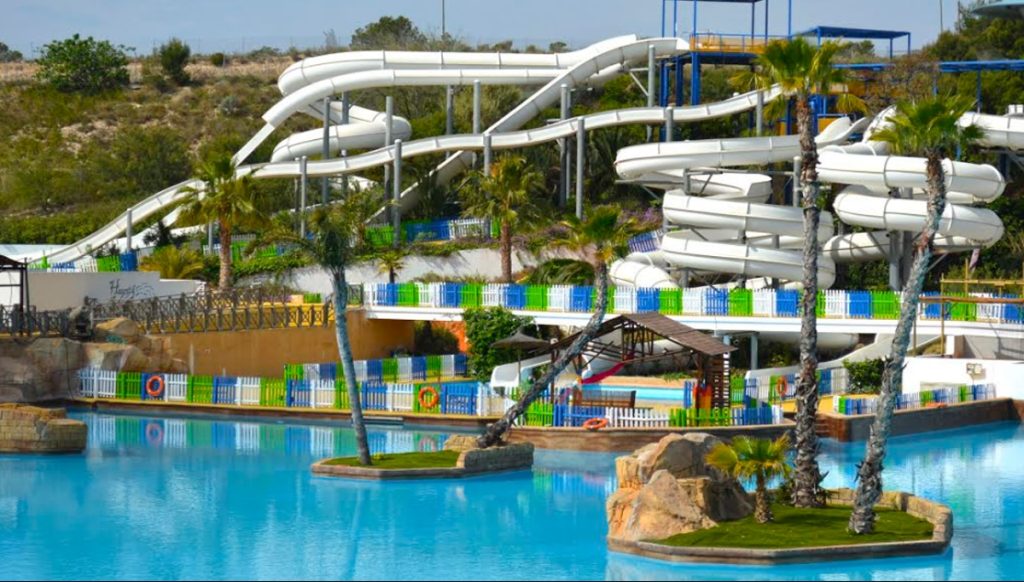 Adjacent to Terra Natura, Aqua Natura is a spectacular water park that offers refreshing fun for the whole family. Spread over 40,000 square meters, Aqua Natura features a range of exciting water attractions,
including adrenaline-pumping slides, wave pools, and a lazy river. The park is designed to provide a safe and enjoyable experience for visitors of all ages, making it the perfect destination for a day of aquatic adventure.
One of Aqua Natura's highlights is the thrilling La Cresta slide, which allows riders to experience the sensation of zero gravity as they navigate its twists and turns. For younger guests, the park offers the Children's Castle, a dedicated area filled with smaller slides, splash zones, and water games.
To unwind and relax, visitors can lounge on the sunbeds scattered around the park or take a leisurely float down the Zorba Beach Lazy River. The park also offers various dining options, from fast food to traditional Spanish cuisine, ensuring that guests stay energized throughout the day. Read more about Aqua Natura
#5 Mundomar Sea World
Mundomar Sea World, located in Benidorm, is a must-visit marine and exotic animal park that provides an unforgettable experience for animal lovers. The park, which is approximately 50 kilometers (31 miles) from Javea, features a diverse array of marine life, including dolphins, sea lions, and penguins, as well as exotic birds and reptiles.
Mundomar offers a variety of interactive experiences, such as swimming with sea lions and feeding the lemurs, allowing visitors to connect with the animals on a personal level. The park is also renowned for its spectacular shows, featuring dolphins, sea lions, and parrots showcasing their incredible skills and intelligence.
Dedicated to conservation and education, Mundomar participates in numerous international projects to protect endangered species and offers workshops and activities that raise awareness about marine ecosystems and the threats they face. Read about Mundomar Sea World
Conclusion
Javea's proximity to these top 5 theme parks makes it an attractive destination for visitors seeking a mix of relaxation and excitement on the Costa Blanca North. Whether you're an adrenaline junkie, an animal lover, or simply looking for a fun-filled day with the family, these parks offer unforgettable experiences that cater to every taste and age group. Don't miss the opportunity to explore these fantastic theme parks during your next trip to Javea and create lasting memories with your loved ones.