It's quite frustrating to have your Javea home loan application knocked back or the loan amount reduced because the valuation came in too low. Here's 10 ways to get a great Javea property valuation, everything you need to know to improve the valuation of your property in Javea.
The single most important factor to consider when selling villas, townhouses, apartments in Javea is pricing the property correctly. Your asking price determines how long the home will sit on the market. Pricing the home too high may reduce the number of interested buyers, which can cause your home to sit on the market too long. If your house is on the market too long, it may create the perception that there's something wrong with it. It can also lead a buyer to think that you're desperate for an offer.
Javea Property Valuation Tips
With a new Javea property valuation, you have the opportunity to get better conditions for you and your mortgage. If the property has increased in value while you have repaid the debt, it will increase the security the bank has for the loan. In this way, you will be able to negotiate at a lower interest rate on your home loan. In periods of high house prices, it will be very profitable to negotiate at lower interest rates. If prices fall again, you will have made good negotiations and remain at a favorable rate.
If the value of the property has increased, the flexibility of the loan will also improve. If you want to finance, for example, a renovation by increasing the home loan, this can be done as far as the loan's total amount does not exceed 70% of the total value of the home. If you do not have enough flexibility, you may want to consult with a broker or appraiser what type of refurbishment is worthwhile and that will increase the value of the home more than the refurbishment cost itself. From here, a loan can be raised to finance the renovation project, and then baked it into the home loan after the new valuation has been carried out.
There are a number of things you can do to make sure you pull off the best valuation possible on the day. Read on for our top 10 tips for a great Javea property valuation.
#1 Presentation is everything
Make sure the gardens are looking nice and the clutter throughout the house is cleaned up and all that sort of thing. Because first impressions, even with Javea property valuers, do count. If it's freshly painted and really neat and tidy and presents well, as it would to a buyer, then we're going to be more positive on that particular property.
There's nothing worse than rolling up to value a house in Javea and all the clothes for the last two weeks are on the bedroom floor; the toilet seat is up; dishes for the last week are still sitting in the sink". Mowing the lawn and trimming the edges, any external painting should be fully completed.
Many buyers are attracted to having a garden and/or outdoor living area, but can be fearful of the upkeep that it may bring. Even if you are not naturally a green-fingered person, it is important that a potential buyer sees the benefits of a garden instead of the work that may go into it – most people will not want a jungle growing at the back of their new home.
Simply ensure all of your curtains and blinds are open and that nothing is obstructing the windows your house does have, to vastly improve the appearance of your home's interior.
#2 Recent sales in the area
The simplest way to set the right price for your home is to compare similar homes that have sold in your neighborhood. Compare your house with those with the same number of bedrooms, bathrooms, and square footage. If you find comparable homes with similar floor plans and plots all the better.
If you know the sale prices achieved at any recent property sales in your area, have that information available for the property valuer. One of the best times to get a current valuation is when there is, say, two or three recent sales that are very similar to that of the property getting valued. Such sales have a direct effect on the arrived value. In most cases the people doing the property valuation in Javea will be aware of the sales data but in some cases they don't.
#3 Be honest
The more honest the people are, the more favourably look on the property and the application. If someone's telling fibs, immediately we see through that and get in a defensive mindset". Clients might claim that a neighbouring property recently sold for 500,000 euro but the valuer might have evidence that it only sold for 450,000 euro.
If you have a copy of your building plans – print or digital – you may submit a copy to your valuer prior to the valuation. Valuers are required to measure and sketch the floor plans, so having council-approved plans to give to the valuer will speed up the process.
#4 Make your improvements
If you have improvements to make, make them before the valuer comes around. There are plenty of people who fall into the category of "the gonnas". "Next week they gonna fix up the bathroom; or next week they gonna put on that carport… What people don't understand is that getting valued it as the property is to find on that day. Any future improvements they may – or in a lot of cases they may not – do" is not taken into account.
Leaky taps, rusty radiators, scuffed floor tiles, chipped skirting boards or exposed light fittings are all minor issues which you may have stopped noticing but can be fixed very easily. As small as these jobs may seem, they can have a big impact on your property valuation.
#5 List of recent improvements
Consider whether major improvements you've made warrant a higher asking price. If you've remodeled the kitchen and put in a new floor, make sure those enhancements are reflected in the price of the home. Don't be surprised if you don't get as much money as you expected—improvements don't always recoup their cost.
If improvements have been made to the property over recent times, provide a detailed and written list of works conducted and the cost of these. Even better would be project specs and a building contract, giving the valuer an idea of exactly what has been spent. This will often add weight to the value of the property.
#6 Don't overcapitalise
Improvements and renovations add value. But you've got to be careful about overcapitalising. So not spending more on a particular improvement than that particular area can cope with". For example, "Putting on a large extension will obviously increase the value of the property but it may not increase the value more then what it actually costs.
#7 Outdoor living areas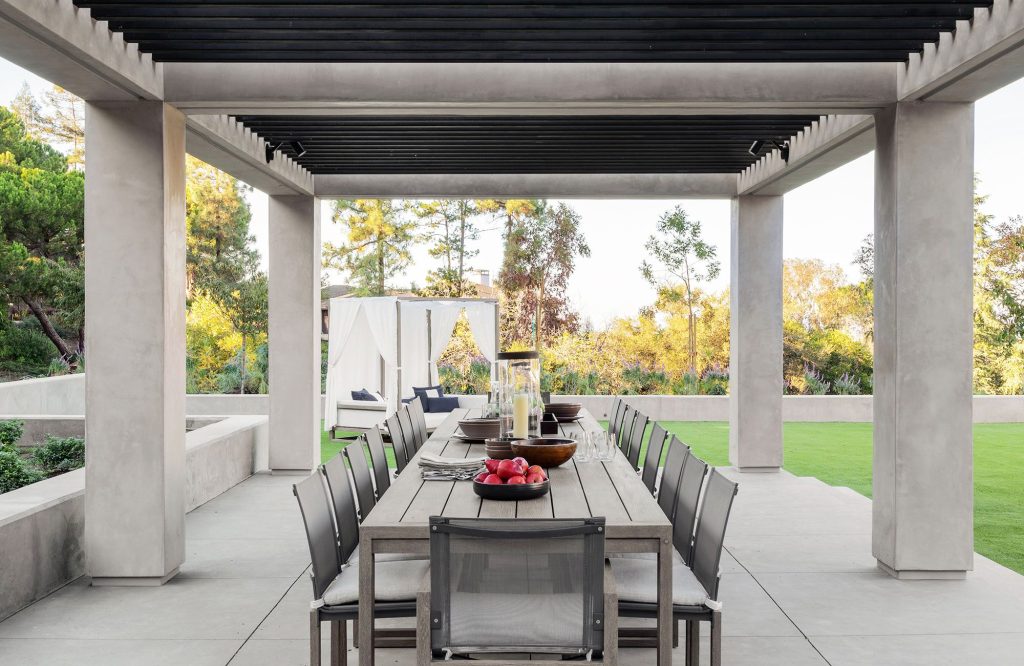 Outdoor living areas are one thing which tends to add more value than cost in Javea. So if there's a well presented and functional living area, that always reflects well on a valuation.
Multiple studies and reports have found that excellent landscaping boosts your Javea property value by up to 15 percent. A big part of landscaping and outdoor improvement is building outdoor living spaces that can be enjoyed and valued by those who live in the property. Not only will you get to appreciate this area while living in your home, but adding an outdoor living space boosts property value when the time comes to sell your home.
Professional landscapers know all the tips and tricks in creating beautiful outdoor spaces. By adding these spaces, they're able to increase the usable size of a home. Building or upgrading a patio, refurbishing a deck, and building features like an outdoor kitchen can greatly benefit the homebuyer. These features make buyers feel as if they are purchasing a property instead of just a house. A beautiful backyard extends the size of the living area, making the home much more attractive on the market and ad great value to your property.
#8 Kitchen and bathroom
Kitchen and bathroom facilities are an obvious one. If they're well presented and don't have a dated look about them, then that will obviously have a positive impact on the valuation.
Kitchens are known for being the heart of the home and are one of the most important rooms when it comes to selling a property. A modern, well-designed kitchen can add thousands to the value of a property as it means buyers won't have to make changes themselves.
Typically, an updated bathroom can potentially add between 4-5% to the value of your home. Of course, this varies depending on your design and build. Even if you're not planning to sell right now, renovating is a good way to invest in your property, plus you end up with a bathroom that works for you and your family.
#9 Etiquette
The inspection in a typical three-bedroom home would take a prudent valuer not much more than 10 – 20 minutes to inspect inside and out, so don't feel that you have to speak to the valuer to make sure that they haven't missed any part of the property.
Some owners feel a need to follow the valuer around pointing out every feature of the dwelling, but don't try and sell the property to the valuer. While you may be pointing out features you feel add value to the property, it's best to leave it up to the expert to decide which are the salient features. If you waste the valuer's time with lots of chatter you may get in the way of them doing their job as thoroughly as possible. If you want to make sure the valuer has all the information they need, you can at the end of the visit ask whether there are any matters the valuer isn't sure of.
Valuers don't want to accidentally let your pets out. Remember to ensure your animals are also prepared for the appointment, and safely tether or isolate them.
#10 Be patient
After visiting the property, the valuer needs to go away and undertake at least two separate methods for determining the Javea property's value.
Two of the most common methods for residential Javea property are "direct comparison" and "summation". Direct comparison involves analysis of recent sales of similar properties in the area. It may be a straight comparison, or a comparison of the rate per square metre (which is the sales price of each property divided by the land size).
In this method the valuer takes into account factors which differentiate your property from those in the comparison sample, such as location, size, quality of the dwelling and views. Using the summation approach, the valuer assesses the land value (sometimes based on a comparison of vacant land sales), and then includes the "added value" of the improvements on the land (i.e. buildings). The added value is based on market evidence and is sometimes analysed on a rate per square metre basis. The valuer probably won't be comfortable giving you an answer until this analysis is complete.