Javea, the jewel of Costa Blanca in Spain, offers a culinary scene that is as vibrant and diverse as its beautiful landscapes. Breakfast, often hailed as the most important meal of the day, takes on a delightful form in this coastal town.
Whether you're a local or a visitor, there's a spot that caters to every taste and mood. Here's a handpicked list of the best cafés and restaurants for breakfast in Javea, including some beloved local favorites.
Also read: Top 10 restaurants in Javea
1. Woody's Pretty Healthy Kitchen
Overview
Woody's Pretty Healthy Kitchen offers a unique blend of healthy and delicious meals. This café is perfect for those who want to indulge without compromising their wellness goals. The word "healthy" in Woody's Pretty Healthy Kitchen isn't just for show. The menu is meticulously crafted, keeping in mind both the nutritional value and taste. Each dish is a testament to the café's commitment to serving food that nourishes the body without compromising on flavor.
What to Try
Smoothies and poke bowls
Avocado toast with poached eggs
Vegan pancakes
Ambiance
Bright, modern, and cozy with both indoor and outdoor seating options.
Location
Situated in a convenient location near the Arenal Beach. Read more about Woody's Pretty Healthy Kitchen
2. Caramel et Chocolat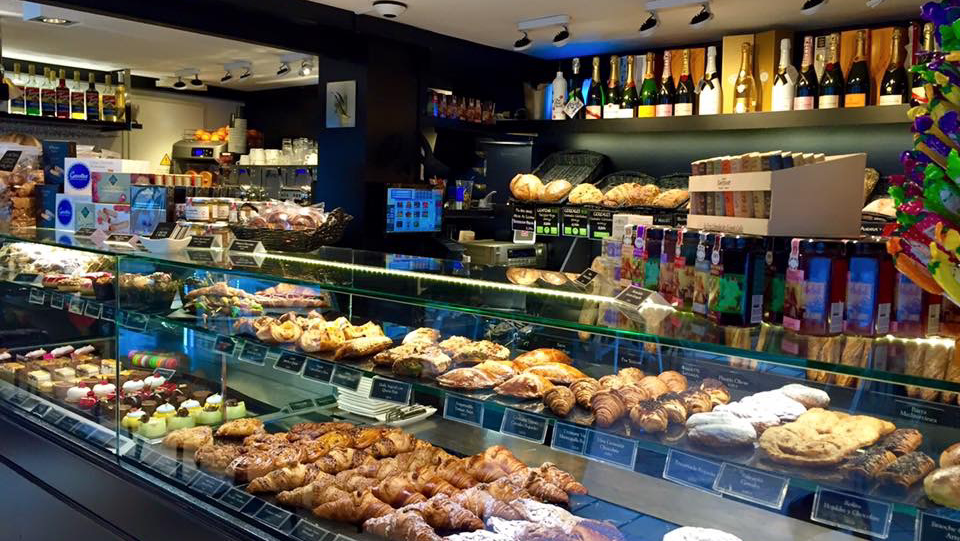 Overview
A haven for sweets lovers, Caramel et Chocolat brings a touch of French pastry elegance to Javea. It's a fantastic place for a leisurely breakfast or brunch.
What to Try
Croissants and Pain au Chocolat
Macarons
Freshly brewed coffee
Ambiance
Chic, with a touch of French flair.
Location
Located near the Port area, perfect for a stroll afterward. Read more about Caramel et Chocolat
3. La Siesta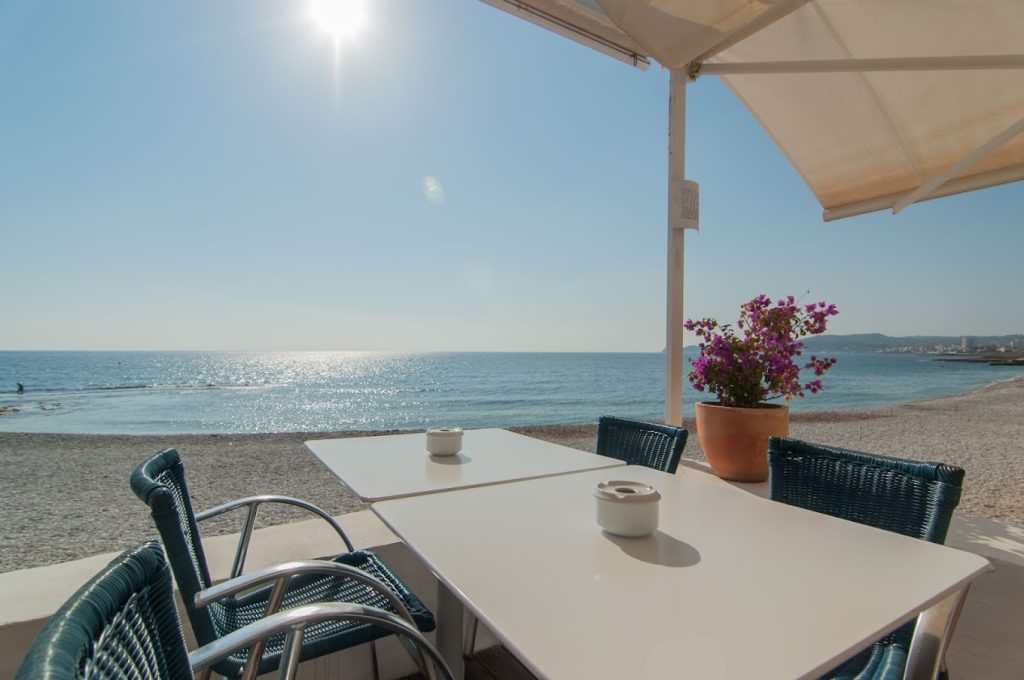 Overview
La Siesta offers breakfast with a view. Overlooking the sea, this is the ideal spot to enjoy the first meal of the day while soaking in the tranquillity of the Mediterranean.
What to Try
Spanish-style omelets
Continental breakfast
Freshly squeezed orange juice
Ambiance
Relaxed and beachy, perfect for a laid-back morning.
Location
Positioned right on the beachfront, offering mesmerizing sea views. Read more about La Siesta
4. Geographic
Overview
As the name suggests, Geographic offers a global twist to its breakfast menu, featuring dishes from various culinary traditions.
What to Try
English breakfast
Mexican Huevos Rancheros
Coffee from around the world
Ambiance
Warm and welcoming, adorned with travel-themed decor.
Location
Centrally located, making it accessible from different parts of town. Read more about Geographic
5. Caffe Milano Javea
Overview
Caffe Milano brings Italian coffee culture to Javea. With a range of espresso-based drinks and Italian pastries, it's a coffee lover's delight.
What to Try
Cappuccino or Espresso
Cannoli
Freshly baked Focaccia
Ambiance
Sophisticated yet casual, with a touch of Italian elegance.
Location
Near the urban area, perfect for a quick breakfast stop. Read more about Caffe Milano in Javea
6. Restaurante Cala Bandida
Overview
Restaurante Cala Bandida offers a combination of traditional Spanish cuisine and international flavors. Their terrace overlooking the port is a charming breakfast spot.
What to Try
Churros with chocolate
Iberian Ham with fresh tomatoes
Assorted tapas
Ambiance
Stylish and open, with beautiful views of the port.
Location
Situated in the heart of the port area, offering a unique dining experience. Read more about Restaurante Cala Bandida
7. Casa Grau
Overview
Casa Grau is a fusion of traditional Spanish cooking with contemporary twists. Their breakfast menu is diverse, offering something for every palate.
What to Try
Grilled sardines on toast
Nutella-filled crepes
Freshly brewed Spanish coffee
Ambiance
Rustic yet modern, with beautiful interior designs.
Location
Nestled in the bustling town center, perfect for early risers. Read more about Casa Grau
8. Bacchus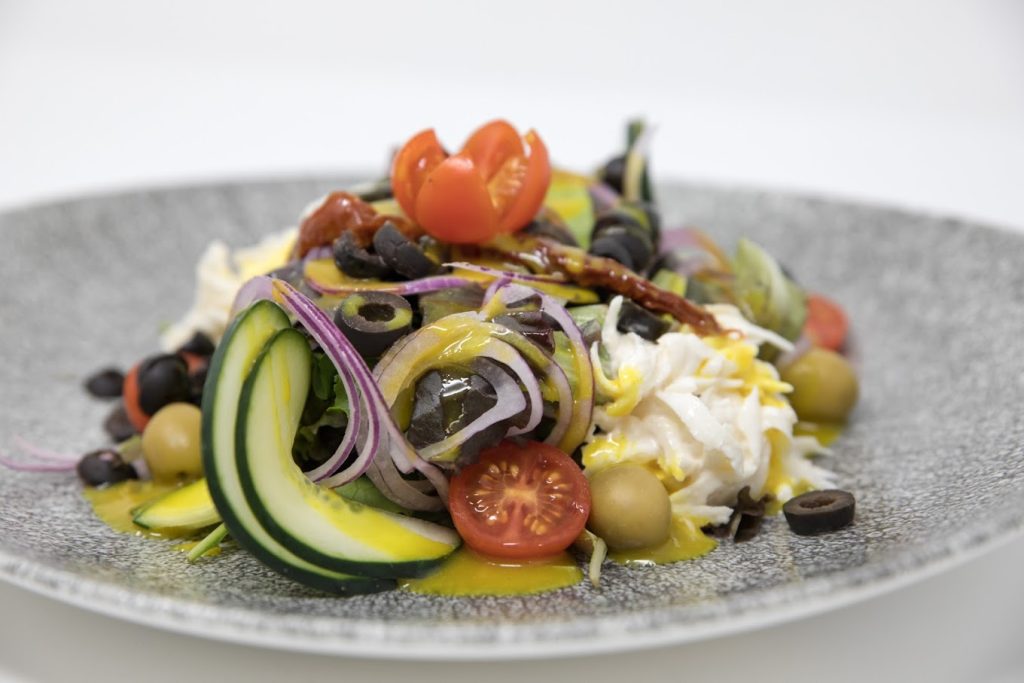 Overview
Bacchus is a wine bar that also serves breakfast. Their fusion of international cuisine provides an upscale breakfast option.
What to Try
Smoked salmon bagels
Quiche Lorraine
Gourmet coffee selection
Ambiance
Sophisticated and stylish, with an emphasis on elegance.
Location
Located in the port area, adding a touch of glamour to breakfast. Read more about Bacchus
9. Nostro Café Costa
Overview
Nostro Café Costa is a trendy spot known for its contemporary take on breakfast classics. From gourmet coffee to fresh, artisanal pastries, this café has quickly become a local favorite.
What to Try
Specialty coffees and lattes
Homemade muffins and scones
Freshly made sandwiches with local ingredients
Ambiance
With a modern and elegant atmosphere, Nostro Café Costa offers both indoor and outdoor seating, providing a casual yet chic dining experience.
Location
Conveniently located in a bustling area of Javea, it's a great spot for both locals and tourists seeking a relaxed breakfast. Read more about Nostro Cafe Costa
10. Austriaco-Cafewien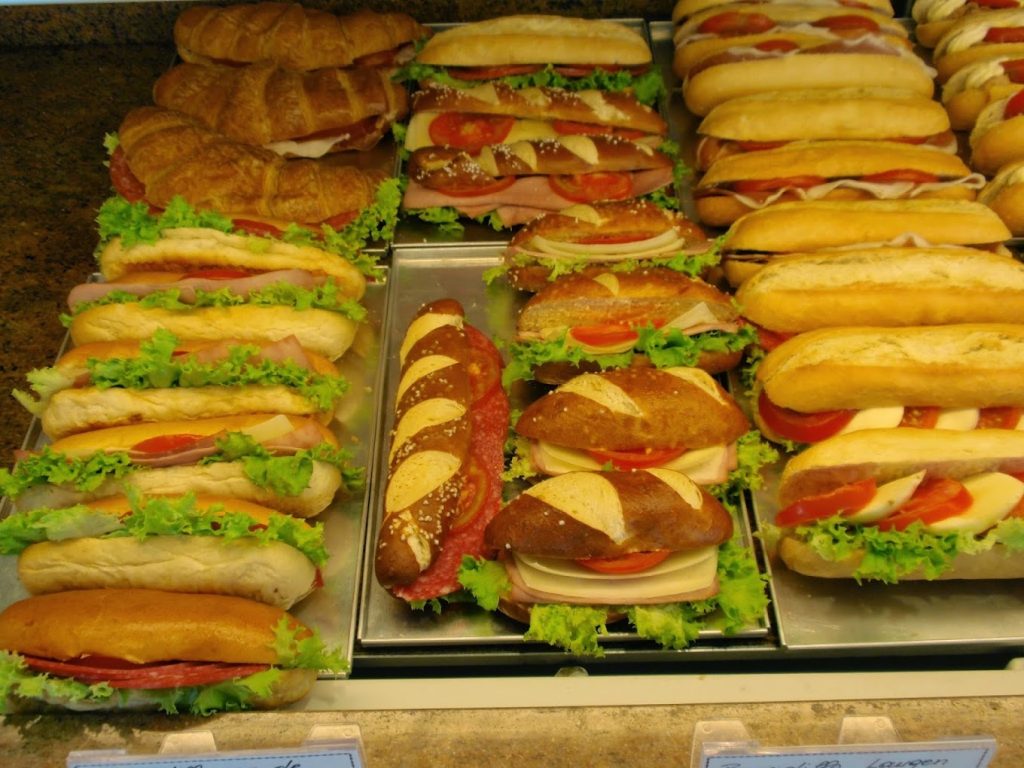 Overview
Austriaco-Cafewien brings the authentic flavors of Austria to the heart of Javea. Known for its excellent coffee and traditional Austrian pastries, this café offers a unique breakfast experience.
What to Try
Vienna coffee
Austrian Strudels and Sacher Torte
Selection of European cheeses and cold cuts
Ambiance
Austriaco-Cafewien exudes European charm with its classical décor and warm, cozy atmosphere. Its interior is adorned with Viennese-style furnishings, transporting diners to the Austrian capital.
Location
Situated in a scenic area of Javea, Austriaco-Cafewien is perfect for those looking to enjoy a leisurely breakfast while exploring the town. Read more about Austriaco Cafewien
Javea's breakfast scene is filled with delightful options for every type of diner. From health-conscious choices at Woody's Pretty Healthy Kitchen to the sweet indulgences at Caramel et Chocolat, the French-inspired elegance of La Siesta, or the diverse global offerings at Geographic, Caffe Milano Javea, and Restaurante Cala Bandida, there is truly something for everyone.
Add the unique offerings of Nostro Café Costa and Austriaco-Cafewien, and the list becomes even more appealing. Whether you prefer a traditional Spanish breakfast or wish to explore international flavors, Javea's cafés and restaurants offer a gastronomic journey that starts right at the breakfast table.
The rich blend of local culture, international influence, exquisite flavors, and stunning locations makes breakfast in Javea not just a meal but an experience to be cherished. These establishments have earned rave reviews for good reasons, and a visit to any of them is sure to be a highlight of your time in this vibrant coastal town. Enjoy the culinary diversity and make your mornings in Javea unforgettable!