Tucked into the heart of Spain's stunning Costa Blanca lies a gem for those seeking a unique and immersive vacation experience: Dreamsea Mediterranean Camp in Benitachell. This getaway is not just about relaxation but also about rediscovering oneself amidst nature, making connections, and embracing the coastal beauty of the Mediterranean.
Also read: Accommodation in Javea
History and Background
Dreamsea Surf Camp is a concept that sprouted from the vision of providing unforgettable experiences. It's more than just a camp; it's a lifestyle. The Dreamsea Mediterranean in Benitachell is one of the various locations Dreamsea offers, each with its distinct flavor and essence. Nestled between Valencia and Alicante, Benitachell is a treasure trove of cultural and natural beauty, making it the perfect backdrop for Dreamsea's Mediterranean retreat.
Accommodations: Comfort Meets Nature
One of the most significant draws of the Dreamsea Mediterranean Camp is its blend of comfort and wilderness. The accommodation options are designed to reflect an eco-conscious ethos, providing a unique chance to immerse oneself in nature without forgoing comfort.
From the signature tents with cozy beds and decorative elements, visitors get the feel of glamping – glamorous camping. Each accommodation option offers the experience of waking up to the sounds of nature, stepping out to panoramic coastal views, and breathing in the pure, salty air.
Activities: Something for Everyone
Dreamsea Mediterranean Camp is more than just a place to rest. The camp boasts an array of activities designed to satiate every adventurer's thirst:
Surfing: As with all Dreamsea camps, surfing remains a significant draw. The Mediterranean waves offer the perfect canvas for both beginners and seasoned surfers. Professional instructors guide learners, ensuring safety while helping them ride their first waves.
Yoga: Sunrise or sunset, the camp's yoga sessions provide a moment of introspection, relaxation, and body conditioning. The sessions are tailored for all levels, with instructors guiding participants through each pose against the calming backdrop of the sea.
Hiking and Exploring: The location in Benitachell means that the camp is surrounded by hiking trails and hidden spots waiting to be discovered. Be it the cliffs, beaches, or the town itself, exploration is a must.
Workshops and Events: The camp frequently hosts workshops ranging from arts and crafts to music and dance. It's a chance for guests to pick up a new skill or simply indulge in their passions.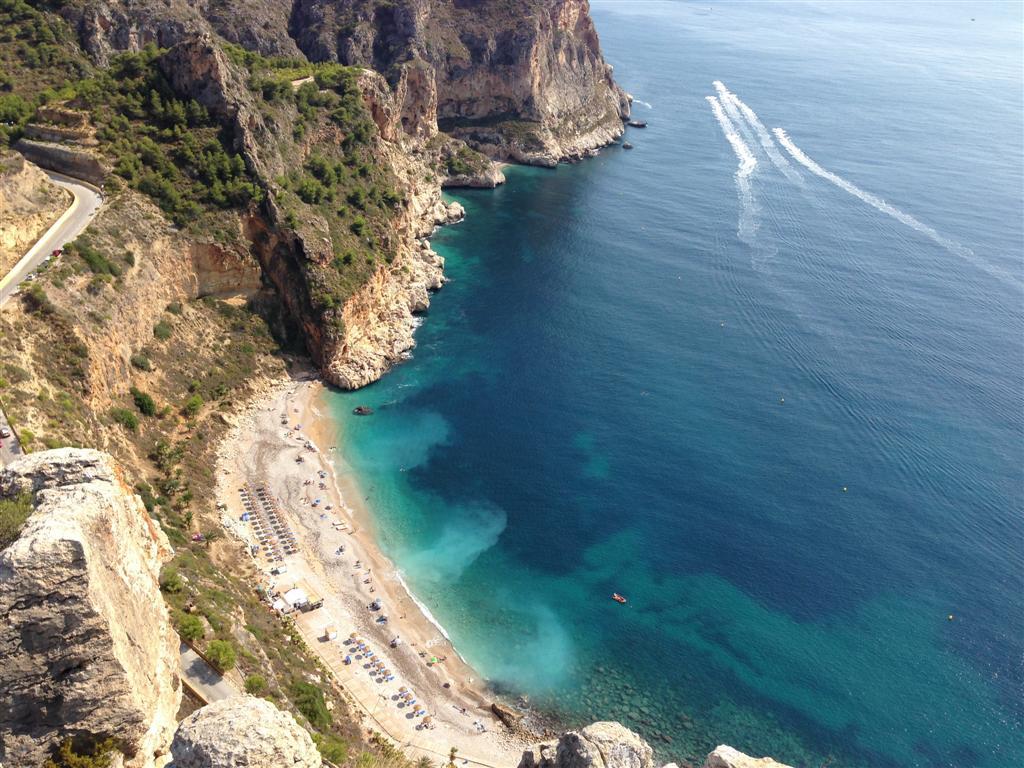 Food and Dining
Embracing the Mediterranean spirit, the culinary experience at Dreamsea Mediterranean Camp is a delightful adventure. Their menu is thoughtfully curated to combine health with taste. Organic and local produce dominates the menu, with options ranging from fresh seafood to vibrant salads. Each meal becomes a communal event, where guests gather around, share stories, and forge new friendships.
Sustainability: A Core Principle
The Dreamsea ethos strongly revolves around eco-friendliness and sustainability. Every element, from accommodations to daily operations, reflects this commitment. The camp ensures minimal environmental impact through water conservation, waste reduction, and energy-saving initiatives. By choosing Dreamsea, guests not only get a vacation but also contribute to preserving the beauty they've come to experience.
A Community Vibe
What truly sets Dreamsea Mediterranean Camp apart is its community vibe. It's a space that encourages connections – both with nature and fellow travelers. Evenings often see impromptu jam sessions, dance-offs, or simply stargazing events. It's a place where memories are forged not just through experiences but also through the bonds created.
Dreamsea Mediterranean Camp in Benitachell is more than just a vacation spot; it's an experience. It's about taking a break from the digital world and diving deep into nature, forging connections, and rediscovering oneself. With its blend of comfort, activities, community, and sustainability, it truly offers an unparalleled Mediterranean escape.
For those seeking a memorable coastal vacation filled with adventure, relaxation, and camaraderie, Dreamsea Mediterranean Camp beckons.